Are you a Quiet Speculation member?
If not, now is a perfect time to join up! Our powerful tools, breaking-news analysis, and exclusive Discord channel will make sure you stay up to date and ahead of the curve.
---
"Moonform"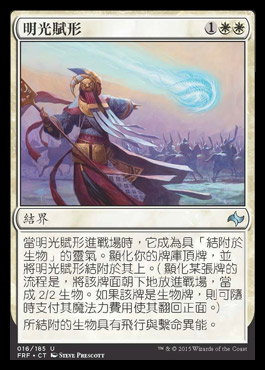 Enchantment
When Moonform enters the battlefield, it becomes an Aura with enchant creature. Manifest the top card of your library and attached Moonform to it. (To manifest a card, put it onto the battlefield face down as a 2/2 creature. Turn it face up any time for its mana cost if it's a creature card.)
Enchanted creature has flying and lifelink.
This is solid. You run the risk of potentially losing a better card than a 2/2 flier with lifelink, especially in base white where removal is scarce. However, Sultai has never had a problem with potentially losing a bomb to their shenanigans. If they can mill three at a time with no fear, you can mill 1 to get a creature that is very good in limited that could potentially have a better creature under it. You play this. I wouldn't be surprised if we see its average pick order creep up the more it gets played. I'll stop now – no one cares what I think about Limited playability unless I can identify the next Stoke the Flames, which this isn't.