Are you a Quiet Speculation member?
If not, now is a perfect time to join up! Our powerful tools, breaking-news analysis, and exclusive Discord channel will make sure you stay up to date and ahead of the curve.
---
Silumgar, Dragon Usurper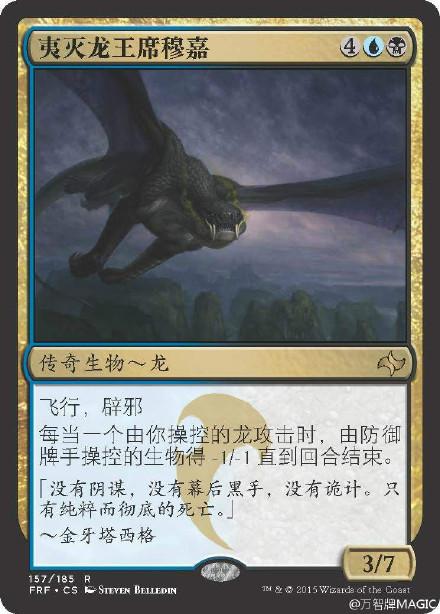 Flying
Hexproof
Whenever a dragon you control attacks, defending creatures get -1/-1 until the end of the turn.
Anyone with a Sion of the Ur-Dragon deck is salivating right now with all the sweet dragons we're getting that trigger when other dragons do stuff. This is going to help in combat by essentially boosting your non-flying blocked creatures and if you swing with enough dragons, they may not be able to block at all. I think this is probably OK, but I think it's in the same boat Dromoka is in. I imagine I won't like this at whatever its presale price is likely to be.