Are you a Quiet Speculation member?
If not, now is a perfect time to join up! Our powerful tools, breaking-news analysis, and exclusive Discord channel will make sure you stay up to date and ahead of the curve.
---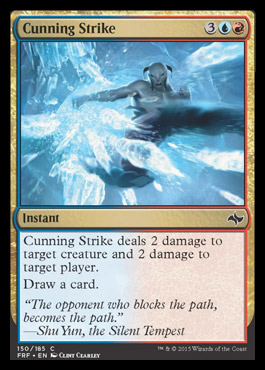 As Marshall Sutcliffe pointed out, it's hard to imagine this card being bad. But is it good? 5 mana is a lot of mana for a wedge that likes to kill people with a Flying Crane Technique for that 6. I like this card with all of its inherent utility and the likelihood that by virtue of playing this (instant speed) card, you're triggering a few prowess abilities, likely on their turn. All in all, we'll have to see if people balk at paying 5 mana in what is shaping up to be a slowish format.