Are you a Quiet Speculation member?
If not, now is a perfect time to join up! Our powerful tools, breaking-news analysis, and exclusive Discord channel will make sure you stay up to date and ahead of the curve.
---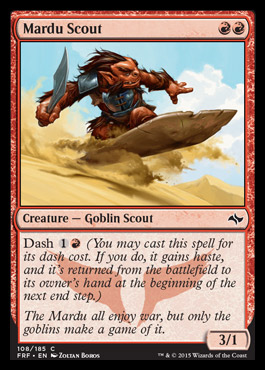 Seems solid. In a pinch, this is a better Viashino Sandscout and if all it ever does is trade with something of theirs, it can take down something big. Unless you're attacking, that is. 3/1 creatures are a real liability and this is harder to cast on turn 2 than Oreskos Swiftclaw, a card that was only really playable in M15 limited because you could boost its toughness relatively easily in white. This is aggressive and if it connects, they'll feel it. I have a feeling this will likely dash on 2 and then maybe get cast on 4, which is probably fine, especially if it is more likely to survive the dash in a Limited climate that looks like it is slowing down a bit. This is playable.