Are you a Quiet Speculation member?
If not, now is a perfect time to join up! Our powerful tools, breaking-news analysis, and exclusive Discord channel will make sure you stay up to date and ahead of the curve.
---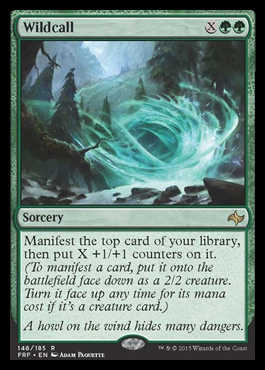 So how good is Manifest? I think Manifest is somewhere between "Better than a vanilla 2/2 creature like the ones generated by Huntmaster of the Fells // Ravager of the Fells" and "Worth spending a card to do once."
The X +1/+1 counters are a neat trick, but this is a bad Gelatinous Genesis for the mana you're investing. If you flip a Hooded Hydra, hooray, you're a hero. I just think Manifest is good when you do it every turn for free, not because you spent a card to do it once. If Manifest is so good you need this card, I could see it being a few bucks, but I think most sets have bulk rares better than this.