Are you a Quiet Speculation member?
If not, now is a perfect time to join up! Our powerful tools, breaking-news analysis, and exclusive Discord channel will make sure you stay up to date and ahead of the curve.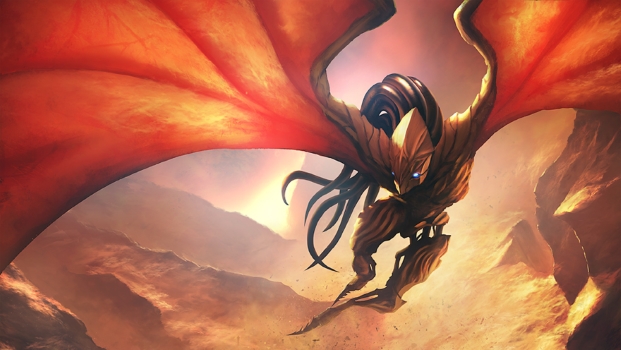 Slivers has long been thought of as a broken deck by casual players and a joke deck by tournament players -- such is the eternal divide between Magic players. The intention of this article is not so much to make a case for Slivers as a strong, competitive choice in Modern, but to make an attempt at the most competitive possible list and leave the rest up in the air (for now).
The archetype is built on creatures with the type Sliver powering themselves up. Unlike with other tribal decks, this isn't limited to power and toughness boosts (although it has that, too), and it applies to the entire tribe, not just "other" creatures in the tribe. So right there, you can see the casual players have at least a bit of a point.
[wp_ad_camp_1]
Tournament players have a point, too: Slivers has never been dominant in any format. But they do pop up from time to time, earning their place by exploiting their synergy to the fullest while backing up the game plan with disruption.
Tournament Success
Most recently, Blake Patraw top 8'd the Legacy SCG Open Series Minneapolis with a counterspell-heavy Slivers list back in October. I mention this partly because most of the deck is Modern legal, and therefore shows promise for us (and gives us ideas).
Slivers by Blake Patraw - 8th at StarCityGames.com Legacy Open October 26, 2014
In Modern specifically, I've seen a few results. Most notably, a 1st place finish at a PPTQ in February by reddit user TrappedinLimbo, a day 2 finish at GP Milan by Gabriele Shito this past December, and a top 8 PPTQ finish by the same Gabriele Shito a couple of weeks ago. I believe the first is the best of the three (or to put it another way, the least terrible), so let's have a look at it.
Slivers by TrappedinLimbo - 1st place @ PPTQ February, 2015
Making Improvements
I have many problems with this list (and the other two). To name a few:
4cmc (mainboard) is too high for an aggro deck, and playing more land to accommodate 4-drops means less things that deal damage
We don't need ramp or fixing
Diffusion Sliver is way too important in this format and metagame to not use as a 4-of
We're aggro so we don't much care about blocking/vigilance
Virulent Sliver, while it does still deal regular damage, we don't want anything to do with poison unless lifegain is everywhere
No utility lands
So, if suboptimal lists can top 8 PPTQs and make day 2 a GP, then an optimal list has a chance at a bigger event, right? Well, we can try.
Why Slivers?
Before I get started, I should address the elephant in the room: why should you play Slivers instead of another aggro deck, particularly Merfolk (which is the most similar)?
Slivers has some things other, comparable decks don't.
First, there is more potential raw power, and more abilities to choose from. Merfolk lords don't buff themselves, and they only boost stats and grant islandwalk, whereas we have stats boosts, evasion, and a variety of other abilities on offer. The latter isn't necessarily much of an upside, because with the colours I believe are best for the deck, we're not going to be doing much beyond what Merfolk does. Still, it should be counted, if for no other reason than it's possible another colour or two should be played, which would give access to more abilities (mainly lifelink/lifegain).
And all of the abilities stack -- it's not unheard of to have four 3/3 flying, virtually untargetable, lifelink Slivers in play. This is great on its own, but it also means when we include something like Diffusion Sliver for protection (a key advantage of Slivers unto itself), we're not really giving up anything in doing so -- Diffusion Sliver is still a big, scary creature a lot of the time, unlike, say, Spellskite or Kira, Great Glass-Spinner.
While Slivers is likely not as good as its competitors (for the moment, anyway), I'm still of the mind the archetype can do reasonably well in Modern. Maybe it'll never be as good as its peers, but it has enough going for it to make it worth trying. Let's get to it.
Choosing Colours
Straight up, we know we need to be in green and white because our Sliver lords are in those colours. Blue is nearly as necessary because of the excellent Galerider Sliver and Diffusion Sliver. So, Bant it is -- so far, anyway.
Black is interesting for sideboard discard (Affinity-style), but it doesn't offer enough to make it worth using four or five colours (Leeching Sliver is good but can just be the arguably better Adaptive Automaton, and Syphon Sliver matters less if we're running fewer colours, plus we have anti-aggro options in other colours). So, black is out.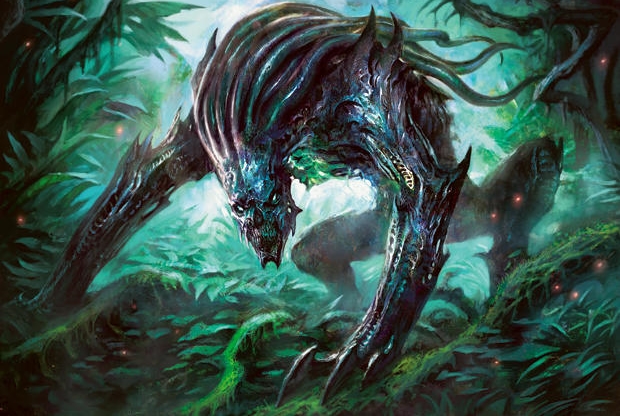 Red is, too, because it really just offers Striking Sliver (Sidewinder Sliver does pretty much the same thing, and pairs better with Phantasmal Image), and Lightning Bolt (which we like, but isn't needed -- also, Vapor Snag is sweet for a lot of reasons Bolt isn't). Tribal Flames is a selling point for red, but playing 5 colours is probably bad and we kind of need all of our disruption to cost 1, and our 2 drops to be creatures, so that's out.
The decision is clear: we stay in Bant. Now let's circle back and see what each of our colours offers outside of the core pieces.
Choosing Cards
Green: Offers the least of the three, but is still valuable. With it we get access to the synergistic and powerful Harmonic Sliver, as well as Dromoka's Command both as strong board options.
White: Gives us the ever-important Path to Exile, as well as Sidewinder Sliver to ensure blocking is even more often disadvantageous. Plus, 1-drops are critical. We also get access to a swath of very potent sideboard cards.
Blue: Phantasmal Image is a sometimes lord, and you know how much we love lords. It can also copy Sidewinder Sliver to really screw over would-be blockers. Very nice. In addition, blue grants us the very versatile Vapor Snag, "discard" in the form of Vendillion Clique, a "catch-all" answer in the form of Spell Pierce, and it makes our Spellskite better (if we use it). So while blue doesn't have lords per se, it brings a lot of other elements to the table.
That brings the list to...
Bant Slivers by Sean Ridgeley
Looking Closer
The manabase could use refining, so treat it as a starting point and nothing more. The sideboard doesn't exist yet, obviously. Feel free to leave your suggestions for it below.
Once I get some testing in with the deck in the future, I'll follow up this article with some footage, a refined list, sideboard plans, and whatever else you might want to see. In the meantime, feel free to leave your own choices in the comments.
So, that's Modern Slivers. I peg this list as roughly as strong as Stompy (about tier 3), which is to say good enough to take down smaller events, but probably never good enough to top 8 a big tournament (not that that should discourage you from trying). It also works well as a fun deck you can use to mix it up at your LGS.