Are you a Quiet Speculation member?
If not, now is a perfect time to join up! Our powerful tools, breaking-news analysis, and exclusive Discord channel will make sure you stay up to date and ahead of the curve.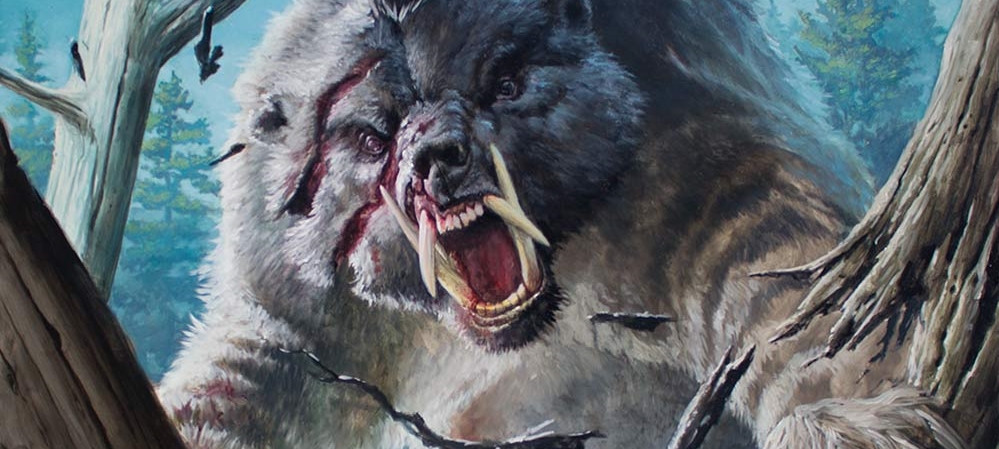 The great Thomas David Baker, in his infinite wisdom, came up with the "metagame-breaking" Legacy deck he named "36 Bears" back in 2009. Exploiting the broken synergy between Forests and cards with the "Bear" subtype, he attempted to take down the 128 man "Win a Piece of Power 9" tournament at Worlds that year. Below is the list he ran.
[wp_ad_camp_1]
36 Bears by Thomas David Baker
Baker didn't see much success that tournament (mainly due to mana issues and missing 2 copies of Forest Bear), and so sadly the deck failed to take off as the prominent meta force it deserved to be. I'm taking it upon myself to fix this historical error by porting the deck to Modern and eventually taking down the Pro Tour with it. I have no doubts about the strength of the deck -- now that Dragon-Scarred Bear and Alpine Grizzly are in the format, we'll have no trouble mauling opponents to death.
When Bears Attack by Sean Ridgeley
Strategy
How this deck works is you play Forests then use those Forests to play bears. It's understandable if you find it difficult at first, but I assure you that you'll be dropping Forests and playing bears in no time with the best of them after some practice.
Card Choices
A few notes about some of the less self-explanatory cards, and one I purposely didn't use:
Dragon-Scarred Bear: The clause on its ability might seem poor but remember we have 32 bears, all with two power or more, so we'll be able to use it constantly. Also note the name: this thing fought a dragon and won, so it'll have no problem fending off a wimpy Tarmogoyf turn after turn. The only thing better than a bear is a regenerating bear, as everyone knows, so this is a key card to making the deck work.
Ulvenwald Bear and Ulvenwald Tracker: While the synergy between forests and bears is the real strong point here, there's also some good stuff going on between these two powerhouses. It plays out like this: use Tracker's ability to kill an opposing creature that probably isn't half as good as a bear with your bear, then play Ulvenwald Bear as a 4/4, or a 2/2 and make one of your other bears even more awesome. That's basically a 5 for 1, probably. In the words of the famously articulate Zac "Creatures Are So Awesome" Hill: devastating!
Sideboard cards: River Bear and Hibernation's End ensure blue players won't be able to keep up with your bear assault; Urge is for creature-heavy decks like Zoo where you need a little more removal, and Favor helps you with Burn and possibly other aggressive decks. If there's a more airtight sideboard than this, I don't want to know about it.
Savage Punch: I left this out because it depicts bears in a bad and completely unrealistic light. In a real Magic fight, that bear would've ripped off both that guy's arms before he even thought about punching it. Bear versus human fights are just too hardcore for Wizards artists to depict accurately, I guess.
Looking Forward
I know some of you still won't believe as I do in the raw power of this deck, because it's new and new things are probably bad and whatever. If you don't, just wait for the results -- this time next year When Bears Attack will be at the top of the meta and threatening a ban (I put bets on Dragon-Scarred Bear). See you then!