Are you a Quiet Speculation member?
If not, now is a perfect time to join up! Our powerful tools, breaking-news analysis, and exclusive Discord channel will make sure you stay up to date and ahead of the curve.
This week's article contains some Day's Undoing theory and unveils a new brew. But before we begin, let's address the Trained Armodon in the room. I hyped Day's Undoing as the best card in Magic Origins and predicted it would completely turn Modern on its head. I expected the virtual end of midrange decks (not containing Siege Rhino) and a chaotic ocean of swingy linear mirrors, with Day's Undoing everywhere.
So where is it?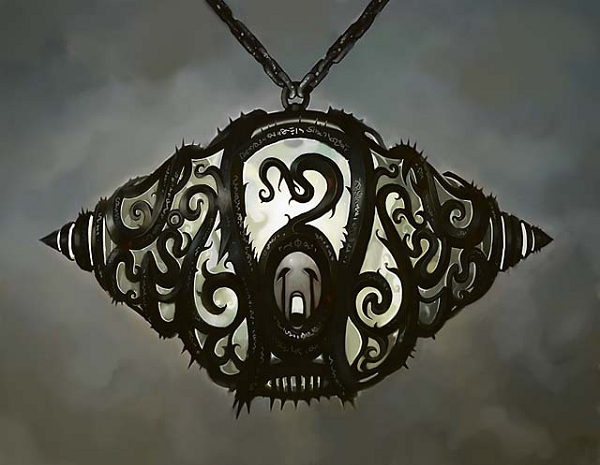 The answer: "around, kind of." Undoing hasn't made nearly the splash I thought it would, at least, not yet. I'm still hopeful, my sustained faith in the card buoyed by continued success brewing with it. It's also picking up steam in a few established Modern decks, especially Affinity and Infect. Day's Undoing is particularly good in these decks since they can easily execute the steps I've outlined below to cast it successfully.
[wp_ad_camp_1]
Here are some finishes containing the card:
Affinity, by Jean-Sébastien Caux (4 Undoings main)
Affinity, by Michael Evans* (4 Undoings main)
Affinity, by Anthony Sherman (4 Undoings main)
Affinity, by Edwin Steenhoek (3 Undoings main)
Affinity, by Nick Vialpando (2 Undoings main)
Affinity, by Joaquin Hita (1 Undoing main)
Infect, by Alex Donald (2 Undoings main)
Infect, by Bryan Henning (1 Undoing side)
Taking Turns, by Stephen Pierce (2 Undoings main)
*This SCG IQ also had a Monkey Grow deck in the Top 8!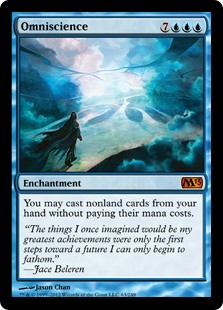 These results indicate that Day's Undoing is Modern-good. It's even Legacy-good, putting up results in Omni-Tell and Affinity. I think it's less a question at this point of if Undoing is playable and more one of when Modern players will figure it out. Despite all these Top 8's, the card has yet to actually win a major Modern tournament. That mythical finish could potentially be what breaks the camel's back. While I'm now wary of calling a total Modern meltdown, a big-event, 1st-place Undoing victory would likely convince many players of the card's strength. This could cue a surge in Undoing's representation, which might also begin to push mid-range decks out of the format or, at least, out of their cushiony throne at Modern's forefront.
How to Undo
Watching some friends sleeve up the original iGrow list and proceed to bomb the same weeklies I was 4-0'ing convinced me to write a mini-primer on casting Day's Undoing. Since I'll be talking about the card in the context of my iGrow deck, I'll post a current list here:
iGrow, by Jordan Boisvert
"Card advantage," in its purest sense, refers to having more cards in hand than an opponent. But it often means much more. In Modern, card advantage sometimes takes the form of extra creatures generated by Voice of Resurgence or spells given flashback with Snapcaster Mage. Card advantage also manifests itself in more abstract ways depending on the matchup. Nourishing Shoal, for instance, appears to ask casters to suffer card disadvantage by exiling another card as the mana cost. But against a Burn deck, exiling a Worldspine Wurm provides card advantage, since it "counters" two Boros Charms and a Lava Spike; in this case, Grishoalbrand is down two cards, but Burn has lost three, meaning the Shoal netted Grishoalbrand one card.
For the purpose of this article, I've broken down the different kinds of card advantage Day's Undoing cares about into smaller categories. I'll hereafter refer them as follows:
Board advantage - a lead in board presence.
Damage advantage - a lead in the damage race.
Hand advantage - having more cards in hand than an opponent.
Day's Undoing requires casters to first analyze these three tangible aspects of the game, ensuring leads on one or more axes. We consider these dimensions before casting Day's Undoing:
Damage taken. Players should cast Day's Undoing after dealing more damage to opponents than they've already taken. At 12 life, on an empty board, with an opponent at 6, iGrow has a significant damage advantage. Since the deck is packed with instant-damage spells like Vapor Snag and Lightning Bolt, resolving Undoing with a large damage advantage will likely win the iGrow pilot the game immediately. Similarly, with our own life count low, we might be wary of drawing Grixis Control opponents into Bolt-Snap-Bolt.
Board presence. Players should cast Day's Undoing while ahead on the board. Resolving Young Pyromancer, protecting him from Lightning Bolt with Disrupting Shoal, casting Vapor Snag on a lone blocker, and resolving Day's Undoing creates massive board advantage - how can opponents possibly overcome all these Elemental tokens when we're untapping with more business? With so many bounce effects in iGrow, it becomes increasingly difficult for opponents to recover after an Undoing resolves as our board develops. The sword cuts both ways: casting Undoing with nothing in play to an opponent's two creatures spells doom for an iGrow pilot, since opponents will happily untap, attack, and play some more creatures, putting the game even further out of reach. Unless players casting Undoing want to end the game in a way that ignores the board advantage, such as using burn for reach, the sorcery should remain in-hand until a board advantage can be established.
Cards in hand. Players should cast Day's Undoing with less cards in hand than their opponents. This way, the symmetrical Twister effect "wastes" an opponent's cards, since both players put back whatever they have and take a new hand of seven. That's why Day's Undoing works so well alongside zero- and one-mana spells that lead to empty hands as early as the third turn. Disrupting Shoal does double duty on this metric, costing zero mana and spending another card. Undoing ends up completely erasing its otherwise non-negligible drawback. With no other cards in hand, against a tapped out opponent with six cards in hand, the Undoing player stands to net a whopping six cards over his opponent.
In a nutshell: a perfect-world Day's Undoing resolves after we've accrued board and damage advantage, ideally at the cost of hand advantage, and after opponents have worked to gain hand advantage. Usually, getting just one of these things right is enough to make Undoing worthwhile.
Sometimes, opponents can threaten a win the turn after we resolve Day's Undoing. It frequently becomes crucial to ask: "what are the odds?"
Against an opponent with five lands and a Deceiver Exarch in play, chances are decent that player draws Splinter Twin and goes for it next turn, ignoring a board or damage advantage entirely.
Opponents also get those used Lightning Bolts stuffed back in the deck and may try to burn us out. Some of these circumstances can't be prevented, and often, casting Undoing is correct even if opponents may draw a win condition. After all, we may also draw a win condition, or an out to a deadly on-board threat, and Undoing at least gives us a chance to do so. I've had players denigrate the card when I cast it as a last resort and lose the turn after, but I'd have lost those games anyway. Undoing has also won me a ton of games I had no business taking by drawing me into that lethal Lightning Bolt after an opponent had, say, stabilized with a board full of 2/2 Zombies. While some situations are clean-cut, deciding to cast Day's Undoing often presents a real risk. Knowing when to take that risk and when to hold out for more Vapor Snags separates good iGrow pilots from bad ones, and can only be learned thorough practice. I believe it's correct to play an extremely powerful, synergistic card in your deck, even if it loses you games sometimes, as long as it wins you games most of the time. Just ask Delver of Secrets.
Mix It All Together
My regular searches for finishes including Day's Undoing landed me on this deck, a Grixis spin on Monkey Grow that runs two of the card in its mainboard. Boogelawolf, who piloted the deck to a 3-1 finish in a MODO daily, was either greatly inspired by my Nexus articles or is my long lost soul mate. Soul mate? Yeah, this guy even ran Faithless Looting! I don't think the Lootings are necessary here, and hate that the black threats all require Thought Scour to drop reliably. His deck would drastically improve with green over black, since Goyf can replace Angler as a larger (thanks to Mishra's Bauble) beater, leaving the compost to Hooting Mandrills instead of Tasigur (and I've gone on record stating that I consider Mandrills stronger in tempo decks than the somehow beefier banana man). Boogelawolf also neglected to run Disrupting Shoal or Vapor Snag, two of the better cards in Undoing Delver decks. I ended up regretfully trimming a Mandrills and a Denial to make room for the cards I wanted to include, but so far, this Monkey Grow/iGrow hybrid has tested phenomenally.
Banana Phone, by Jordan Boisvert
This deck has a lot more going on than meets the eye. First, it's important to realize that all of the creatures synergize in some way with Mishra's Bauble. We can cast Undoing and guarantee a Bolt-proof Tarmogoyf with Bauble and a fetchland in play. Otherwise, the artifact grows Goyf bigger than Modern's nastiest fatties. Bauble pumps Swiftspear before an attack and gives turn-one Delvers two chances at flipping. The 0-cost is relevant, too; playing and cracking Bauble before an Undoing lets us "store" the card and start with eight in our new opener, whereas topdecking an uncastable spell before Undoing "wastes" the draw that turn. Most importantly, Bauble fills the graveyard for Hooting Mandrills, who stays large after Day's Undoing and enables Stubborn Denial. Bauble isn't without its drawbacks, which is why I never included it in Monkey Grow or Pyromancer iGrow. Topdecking one when we need an answer and don't have a fetchland to scry with wastes the whole turn.
A Shoal + Denial counter suite devastates linear strategies. When all seven counterspells cost zero or one mana, it becomes difficult for opponents to win a counter war and impossible for them to come out ahead on tempo in the process. Bauble boosts Tarmogoyf to make Denial more reliable, and I've included the fourth Denial in the sideboard for spell-heavy decks.
The Banana Phone (pretty funny, right?) mainboard has some weird numbers, entirely due to tightness. Running so many sweet cards complicates a trip to streamline city. Vapor Snag, an incredible player in iGrow, has two copies shaved since it does nothing against a few decks in Modern. Notably, Young Pyromancer doesn't show up in this build at all. While Pyro gives iGrow a unique brand of attack by going wide, he shares a weakness to Pyroclasm effects with Delver and Swiftspear, and he doesn't synergize with the rest of the cards well enough to merit inclusion. Stubborn Denial and Mishra's Bauble in particular start to look pretty pathetic with just a Young Pyromancer on the board.
The sideboard does everything. Against fair aggro decks, the Swiftspears, Undoings, and Baubles come out for sweeper effects, bounce spells, and Huntmasters. Against midrange, the fourth Undoing and some Snags come in for Bauble and Mandrills. Against linear decks, Denial replaces Undoing and the threats get switched around depending on relevance. Banana Phone has more post-board build options than any of my other Delver decks. Combining the versatility of Monkey Grow and iGrow, it truly gives players the best of both worlds.
You Can Go Anywhere
The big question: what does Banana Phone have over Pyromancer iGrow? Mainly, Stubborn Denial. The Denial deck holds its own in a field of combo, whereas the Pyromancer build can struggle against decks like Scapeshift. Day's Undoing gives it points against midrange, but Pyromancer has these already, and does an even better job against those decks with its full set of Undoings. I'd also call Pyromancer iGrow more consistent than Banana Phone - Mishra's Bauble does tend to gum up hands, especially openers, but it's a necessary evil in this build since we don't want to spend mana on Thought Scour.
As of today, here's a list of my deck choices for known metagames:
Combo-heavy meta: Monkey Grow
Midrange-heavy meta: iGrow
Aggro-heavy meta: Counter-Cat
Combo- and midrange-heavy meta: Banana Phone
Midrange- and aggro-heavy meta: Counter-Cat
Aggro- and combo-heavy meta: Counter-Cat
Open/unknown meta: whichever I feel like playing
I'll be testing Banana Phone extensively in the coming weeks, but don't count Pyromancer out of the equation. Red's mythical two-drop is absolutely insane in this deck, and in metagames requiring fewer Negate effects, or ones lacking in red sweepers, I would prefer my original iGrow build to this one.