Are you a Quiet Speculation member?
If not, now is a perfect time to join up! Our powerful tools, breaking-news analysis, and exclusive Discord channel will make sure you stay up to date and ahead of the curve.
Yesterday, our own Trevor Holmes published "Getting Disillusioned—What Magic Is Missing." That piece describes the allure of other games while exploring motivation and writer's block. I don't agree with everything he wrote—opinion pieces are like that—but I think Trevor raised some interesting points, and his article got me thinking about my own motivations and the things I love about Magic and other games.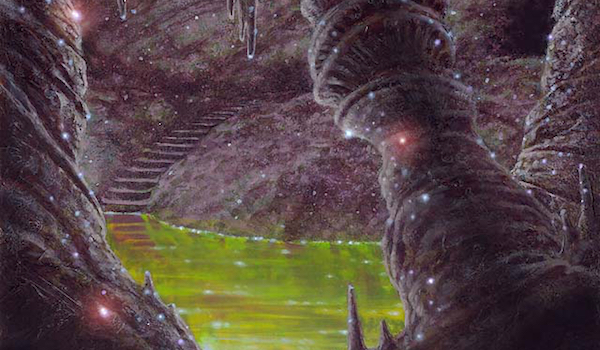 In this article, I'll share my thoughts as coherently as possible. I'd also like to explicitly open up the comments section for readers to share their relationships to Modern Nexus, and to let me know about the sort of content they'd like to see from me in the future.
The Quest for Content
By now, over two years into Nexus's lifespan, some of our writers (and readers) have raised the issue of running out of material. Writers I've spoken to from other sites have also expressed to me a similar problem: it's sometimes difficult to come up with a brand-new topic every week. What about weeks where we don't play much Magic, or have time to follow the tournament scene? Or weeks where there aren't any major tournaments and we haven't done much experimenting?
I'm fortunate that this isn't a problem I encounter often. I play in multiple Modern events each week, practice matchups in cafés with Kelsey for fun, and put in reps on Cockatrice while Boston slumbers. All that time in the game fills my head with ideas, and I turn those ideas into articles, even if certain ideas prove less interesting to readers than others. Sure, some weeks I don't play as much, but in those cases I can usually flesh out an article I've had steeping in my head for some time and put it to paper, like my entries in the Modern Top 5 series or my thoughts on player etiquette and toxicity.
Tapping the Reflecting Pool
I can remember a time at Modern Nexus when readers voiced a frustration with our writers focusing too much on their respective pet decks, a time when readers voiced a frustration with our extensive coverage of the Splinter Twin ban, and a time when readers would have given anything not to hear about Eldrazi for the umpteenth week in a row. For starters, I think I speak for everyone at Modern Nexus when I say we appreciate these comments and use them to better meet reader expectations in the future. But if our writers tackle issues they have no interest in, the content they produce is likely to betray some of that disinterest. It's a fine line to walk.
Luckily, our interest in Magic (and specifically, in Modern) all but ensures we often have something interesting to discuss that readers will also appreciate. After all, Modern is a format known for shifting wildly between events, affording room to breakout brews, and breathing in new life with most expansions. To a degree, the more hard-to-pin-down the topic at hand, the more articles on it write themselves; Modern is quite dynamic, and so yields engrossing content.
The format's currently in a weird place, as it has been in the past—when Twin was banned, nobody knew how Modern would shake up, and Nexus could do little other than speculate on that future and meditate on the ban's meaning; when Eldrazi ran rampant, there simply wasn't much to Modern outside of the spaghetti monsters, and our articles reflected that reality. Modern is still chock-full of decks; in fact, it seems more decks are viable now than have ever been at a single time. But the decks don't vie for position these days so much as occupy set-in-stone metagame shares and topple each other haphazardly, as lemmings, according to those shares in event standings. In other words, despite its diversity, Modern is experiencing a period of stability. And for Modern, that's weird.
Stability²: The Gift & the Curse
Previously, our content reflected negative instances of "weirdness." Modern Nexus is now reflecting something positive: the format's newfound stability. The arrival of Death's Shadow midrange decks has deeply altered the format in a way that incidentally cleaned up almost all of its problems. No white? Fixed. No blue? Fixed. No control or tempo? Fixed. No variety among Company decks, fish decks, combo decks, and the like? Fixed! When I asked last month whether Death's Shadow was friend or foe to Modern, I sided with the former; now, I feel my choice has been vindicated. Not only has Shadow dropped in metagame representation, the benefits of having it around have become more apparent, and the cons alleviated. Loss of diversity among aggro-combo decks? Meet Vengevine; and remember Death's Shadow Zoo? Loss of diversity among midrange decks? Welcome back, BG Rock and Abzan!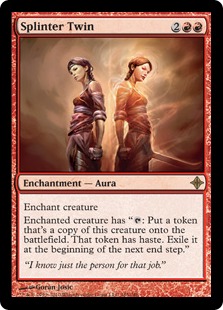 On Trevor's article, David Ekstam half-jokingly commented, "Perhaps people read and comment less now because they are occupied playing Modern matches?" I think there's something to this thought—when players get most of what they need out of playing Modern, they're probably less likely to look for it elsewhere, in this case via online content or engagement. The format is healthier than it's ever been, and truly boasts something for everyone. Besides, the Modern Pro Tour again looms in the distance, this time with the promise of no shake-up bans. The jokes I used to make at FNM after a fast match, like "that's why we play Modern!", aren't as funny anymore, because they don't ring as true. The players I meet are thrilled about where the format is at, and so am I.
All this to say I think fewer players are angry at one aspect of Modern or another. When they are, they'll consume plenty of online content, post comments, and otherwise look to validate their disgruntlement. During "broken" metagames centered around Eye of Ugin or Golgari Grave-Troll, the e-sphere was filled with deafening calls for adjustments, primarily to the banned list but always with the extreme voice or two suggesting the removal of the Modern format. Today, that doomsaying is long-gone, and the Modern events are more packed than ever.
Solving the Millennium Puzzle
So stability is great for Modern, and perhaps not so great for content writers. But that doesn't mean good content isn't makeable. Take Ari Lax's recent SCG article, "How to Exploit Modern;" here, Ari proposes a theory about Modern metagame shifts and tacks on a discussion on interactive cards. It's a little jumbled, sure, but for the reason that Ari has so much to say that it was obviously tough to fit it all into one article. It seems the writer has recently learned a lot about the format, probably by playing it, and is bursting with valuable new ideas. In the context of Trevor's article from this week, Modern is Ari Lax's Destiny. So, what's mine?
Banished to the Actual Shadow Realm
As someone excited by change and stimulated by obstacles, I somewhat share Trevor's disillusionment with Modern, although I think to a smaller degree. I need look no further than my spare time for the proof: for the last few weeks, I've been obsessively building Traditional Yu-Gi-Oh! decks. Here's a game that represents everything Magic actively tries to avoid.
Allow me to indulge in a brief comparison of the fundamental differences between Magic and Yu-Gi-Oh! If you doubt this section will be of interest to you, feel free to skip it, but I personally find the discrepancies remarkable.
There is no mana in Yu-Gi-Oh! Some Magic cards exist in Yu-Gi-Oh! at no cost: Wrath of God; Plague Wind; Thoughtseize; Divination; Gifts Ungiven; Ponder. You can guess what that means for gameplay: games are blisteringly fast, highly roll-and-draw-dependent, incredibly swingy, and almost exclusively combo-centric.
Successful Yu-Gi-Oh! decks are synergy machines packed with on-theme cards, and with little room for off-theme cards—think of Affinity, which has never wanted Modern staples like Bolt or Goyf.
As with Galvanic Blast in Affinity, only the strongest disruptive cards (Counterspell and Force of Will analogs, mostly) are splashed into these decks. Without mana, there is no color pie, and every deck with space for them runs the same disruptive staples.
Yu-Gi-Oh! is hugely complicated. Rather than actively simplify the game, as Wizards of the Coast R&D has done with New World Order, Yu-Gi-Oh!'s designers purposefully make the game more complicated as time passes by changing its rules. Contemporary cards have multiple, wordy effects with tiny text. Yu-Gi-Oh! allegedly encourages complexity creep to stimulate its playerbase, advertising itself as an ever-evolving game.
Yu-Gi-Oh! only has two formats: Advanced (which everyone plays) and Traditional (where banned cards are restricted to 1 copy each; nobody plays this format, it seems, except me).
Rather than utilize a rotation system to move new product, Konami shamelessly power-creeps its better cards. New expansions routinely carry cards more powerful than any the game has seen before, which cleanly leaves out-of-print strategies obsolete.
Yu-Gi-Oh! has a banlist almost entirely motivated by short-term profits. Konami bans and limits cards that form the backbone of winning archetypes when they want to sell something new, like another expansion... but not before reprinting those expensive cards in deluxe tins, and waiting until that product has moved. In terms of metagame, such a banlist ensures multiple Tier 0 formats each year.
Greed, For Lack of a Better Spell, Is Good
To a Magic player, many points on this list are completely unheard of. But it works for Yu-Gi-Oh!, which despite the heresy, touts itself as the #1 TCG in the world (a record confirmed by Guinness in 2011, although I can't find anything more recent). One thing to learn from this statistic is that Wizards has more options when it comes to game management than it may care to admit, and can stand to significantly improve its overall strategy, although these are topics for another article. More on-topic is the question, why am I, a Modern die-hard, playing this game that violates so many Magic tenets?
Commenters on Trevor's article noted the potential benefit of spending time with another game. Indeed, playing Yu-Gi-Oh! again over the last year or two has given me what I consider some unique insights into Modern, as well as the away-time needed to generate perspective. I also think Trevor was on to something when he mentioned that Destiny decks all play differently from one another, while Magic decks all feel the same; I don't entirely agree (playing with or against Affinity feels totally different from playing with or against Burn, and each has a clear identity), but the thought merits exploration. What kinds of deck identities are present in Modern? Which does the format lack? Yu-Gi-Oh!, like Destiny I presume, does a great job of giving each deck (or, shoved-down-your-throat-via-a-bunch-of-synergistic-cards "archetype") its own identity and playstyle.
But that's not what I love about the game. I've watched high-level tournaments and seen 8-0 players make ridiculous mistakes or fail to know every effect of their opponent's cards. So why are they winning? Because Yu-Gi-Oh! is a deckbuilder's game through-and-through. There are general metagame shifts, of course, but the players that win big events often do so with unique tech choices and plays. For example, at WCQ Chicago last month, Esala Wathathantrige—playing the established best deck in the format—dumbfounded announcers with combos they had never seen before, that he no doubt had slaved over while preparing; combos, mind you, that utilized all the same cards routinely found in the Zoodiac deck. I find this emphasis the game has on innovation, as well as its speed and excess, very appealing. Modern of course possesses these dimensions as well, albeit in varying quantities. But hey, lately I've been playing Affinity on weekends, so there you go.
My Grandpa's Website Has No Pathetic Articles
Perhaps the perceived standstill in Modern writing has to do with the format becoming stable. It's also possible it has to do with motivation. In any case, I firmly believe Magic is the greatest game, and while others may captivate me more right now, I still play a good amount and am sure I'll return to it in full force in the near future. Along the way, I think it can be beneficial to our understanding of what we love so much about Magic to figure out what we love about our distractions from it. What do these games have that Magic is missing?
Most of my Magic writing involves theorizing, metagame analysis, and brews. It's rare that I publish articles such as this one, heavy with introspection and, well, ramblings. But I thought Trevor raised some interesting points in his article, and opened the way for a productive conversation with our readership. Hopefully the discussion can continue here.