Are you a Quiet Speculation member?
If not, now is a perfect time to join up! Our powerful tools, breaking-news analysis, and exclusive Discord channel will make sure you stay up to date and ahead of the curve.
This week, I'm doubling down. Modern is returning to the Pro Tour, and with that, banned list discussion is certain to resurface. I've chosen to get out ahead of it; my article last week speculated on a potential opportunity for Wizards of the Coast to "solve" the banning problem once and for all. Unsurprisingly, this take was pretty controversial. This week, I want to go a step further.
It's easy to talk in broad terms about grand plans for the future, highlighting only the best case and ignoring the worst. I'm not going to do that. Instead, I want to take a systematic approach to the nitty-gritty, getting deep into the logistics of what a format-shaking shift might look like. This article will be speculative in the sense that we'll discuss decisions that Wizards of the Coast could potentially make, but my goal here is to outline, as specifically as possible, the theoretical approach they could choose. Farther down, I'll provide my own proposition for a rotating banlist that I believe will help to alleviate some of Modern's problems. Let's get started.
Thesis
Modern has been plagued by bannings for the entirety of its six-year existence. Wizards of the Coast has flip-flopped regarding its treatment towards professional play, starting with supporting the Pro Tour, then attempting to remove it, then later successfully removing it, to now bringing it back. While the format is incredibly fun, stagnation is a real issue, and worries that the format under the spotlight will make things worse are prevalent. New set releases are currently the only way to introduce new cards to the format, but Wizards has to get creative to fit in cards that don't adversely affect Standard. It is my opinion that all these issues can be solved by a policy switch from "fix-it bans" to "shake-up bans."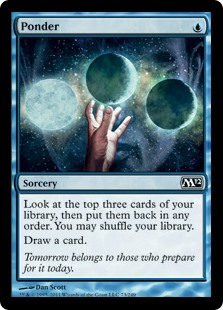 For clarity, here are the main arguments for and against a policy change to bannings. Entire articles can be spent on each point, so forgive me if I don't elaborate fully here in the interest of economy.
For: No more inconsistencies from the top. Wizards' position on Modern (rumored or otherwise) has been, at best, inconsistent. Popular opinion among the community has been that WoTC considers the Modern Pro Tour as a pressure to be more hands-on regarding Modern, which some say has led to bans in the interest of a more interesting viewing experience. In 2017, we still don't really know Wizards' position, because their official language has often been non-committal and the waters are muddied with public opinion at this point. Nevertheless, uneasiness lingers among the playerbase as Modern returns to the Pro Tour, and all eyes are on Wizards' reaction to the format, rather than, you know, the game.
For: Strategic implications. Shake-up bans would allow for seasonal shifts in the metagame, as effectively new cards are introduced and certain cards are removed, for a short while. Stagnation could be avoided entirely, as the entire format constantly adjusts to respond to new conditions. Modern would be volatile, fresh, and ripe for exploration.
For: Narrative changes. Modern is polarizing. Those who play it love it; those who don't could care less. For years, Modern has been a format of incredible richness and character, but the discussion concerning the format has always been polluted by talk of stagnation and bannings. New players watching the Pro Tour are turned off by this discussion, souring their potential interest in the format. Change the narrative, change the perception.
For: Excitement. In my experience, playing Modern requires a sacrifice in terms of interest regarding set release. New sets are for Standard players, and 95% of the cards are irrelevant when it comes to Modern. Shake-up bans can provide a similar seasonal excitement that Standard players enjoy with every set release.
Against: Format stability. Bannings or unbannings will undoubtedly cause major shifts in the metagame, potentially turning an unbalanced situation balanced—but also likely breaking the format in some cases, at least until the next shift. Volatility goes both ways, and it will be impossible to prevent stagnation without also having the pendulum swing to the other side of the spectrum sometimes.
Against: Communication issues. The press releases from the top must be clear, approachable, and easy to understand. New players (especially younger ones) don't like/understand being told they can't play with certain cards. PR is an integral part of this process, as winning the hearts and minds of the players is probably more important than any logistical issue.
Against: Effects to the secondary market. This is the big one. Modern is expensive, and bannings by their nature remove entire decks from the metagame, causing price fluctuations. The current barrier to entry for the format is high, and most players only have access to a couple decks (or one). Getting hit by a ban is not fun, and wariness come ban time could create an unhealthy environment, or kill the format entirely.
There are more nuances, of course, but these are the main arguments. The positives include potential gains regarding strategy, interest, viewability, communication, and in the playerbase. The negatives include potential losses in terms of stability, player interest, and format health. Any potential shift in policy towards Modern would require specific attention paid towards timeline, communication, and the secondary market. If I were in charge, here are the steps I would take to implement this strategy.
Step 1: Establish a Banning "Rotation"
Currently, bans are indefinite. Splinter Twin is gone, and probably never coming back. Jace, the Mind Sculptor has never seen the light of day in Modern, and potentially never will. Step 1 would involve a new banlist, with a few offenders given "permanent" status, while other new bans would be temporary. A banning would occur every six months, with that ban lasting a year and a half. The exact numbers would obviously have to be tweaked, but the idea is that any banned card will return eventually.
In this scenario, bans are more prevalent, but they are consistent, reliable, and temporary. Much of the fear regarding bans in Modern surrounds the unknown. You know, the inevitable buttclench every few months at midnight, as you peek between your eyelids and hit refresh on the B&R update webpage. If you really weighed out the options, and had to choose between an all-powerful indefinite ban-hammer that could come at any moment, or a temporary ban-slap-on-the-wrist that you could prepare for, which would you choose?
Step 2: Clear communication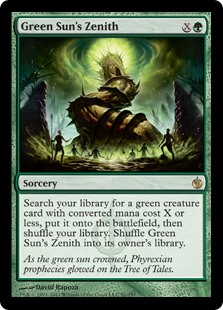 The ban list would be organized into three tiers. Tier 3 (Black) contains permanent bans; cards like Treasure Cruise, Green Sun's Zenith, and the artifact lands. To start, only cards that were banned either at the format's inception or immediately after Pro Tour Philadelphia would start at Tier 3. This means Splinter Twin could come back. Bloodbraid Elf could return. Tier 2 (Red) would be new bans, with one new card (potentially two, but probably one) added every six months, to be removed in a year and a half. No card can be banned without first being on Tier 1 (Yellow), or the Watchlist. Cards on the Watchlist are legal, but at risk of being banned. Five cards are on the Watchlist at all times, and must stay there for a minimum of three months before getting banned. Cards can move backwards and forwards on the Tier List, from Black, to Red, to Yellow, to off, and vice versa.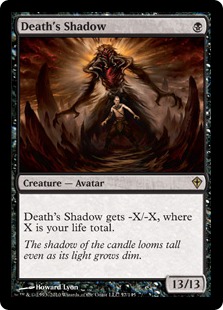 The Tier List sounds complicated, but it's relatively straightforward and follows WoTC's overall set release pattern. Every three months, a new set is released, and with it comes a change to the Yellow Tier. Every other set release (twice a year) we'll see a banning, on the first and third set release of the calendar year. So, with every set release, cards can jump on and off the first Tier, but a card can only be banned every other set release. No matter what, players will always have a minimum three-month warning period before a card is banned.
With each set release, Wizards would release a statement on the state of Modern, explaining what they are seeing and asking for feedback. As they aren't "fix-it" bans, Wizards doesn't need to act like the format police. Let the community vote on what they want to see changed. Maybe a card from the top deck is the one to go, or maybe it's something that's just been in play forever, like Lightning Bolt. The most important thing is communication. Don't blindside the community, make sure their voices are heard, and explain clearly the thought process that led to the decision making. Even if people disagree, no change is permanent.
Step 3: FTV: Modern?
A standalone, Modern-only product that fixes secondary market considerations is a necessity. Once a year, Wizards could produce a fifteen-card standalone collection, one that contains ten already-printed copies of Modern staples (perhaps with alternate art) and five new cards for Modern play only. With this product, Wizards could kill two birds with one stone, printing extra copies of format staples along with new cards to add to the format.
While Wizards does design with Modern in mind, they dedicate little attention to the format directly. They would much rather spend their time world-building and storycrafting their Standard and Draft experiences in each set release. Develop a team, in tune to the pulse of the community, that tests Modern and works to dream up new cards free from fitting into Standard's thematic and strategic feel. Modern Masters was fine, but Modern players don't need a unique draft experience or a ton of Commander and draft filler. Give us our sexy alt-arts, price it to sell, and make sure it actually affects prices. $8 Modern Masters packs might be a great short-term cash grab, but I'd gladly drop $100 every Christmas if it meant I was getting multiple format staples and new cards. As a final note, any card printed in Wizards' yearly standalone should have a 12-month period of immunity from the Watchlist.
To summarize, here's my proposal:
A banning rotation. Three Tiers, minimum three months' warning before any card is banned. Any banned card is automatically unbanned after 18 months.
The establishment of a community watch and/or a dedicated group (in-house, or potentially a player's committee) that tests changes, communicates with the playerbase, and releases regular updates and articles explaining the state of the game.
A standalone solution designed specifically for Modern players, with the aim of bringing down the secondary market prices of staples and introducing select new cards to the format, outside of constraining factors like Standard and Draft playability.
Conclusion
I know it's a scary topic. I know there are tons of questions, and potential for error. My goal with this article (and my article from last week) is to hopefully cut through most of the entrenched opinions and present a possibility. I love Modern, and I see the potential for what it could be, and an opportunity to change it for the better. Modern is returning to the Pro Tour in February of 2018, and we have a chance to use that stage to introduce something new, fresh, exciting—and yes, maybe scary—to the conversation.
Bannings are an integral part of Modern (and perhaps now Standard as well), and it doesn't look like they'll ever go away. Why don't we start talking about using the bannings for good, and letting them be a positive. Thanks for entertaining my long-winded ideas. As the preacher said, "I could write shorter sermons, but once I start I get too lazy to stop."
Thanks for reading,
Trevor Holmes