Are you a Quiet Speculation member?
If not, now is a perfect time to join up! Our powerful tools, breaking-news analysis, and exclusive Discord channel will make sure you stay up to date and ahead of the curve.
Coercive Portal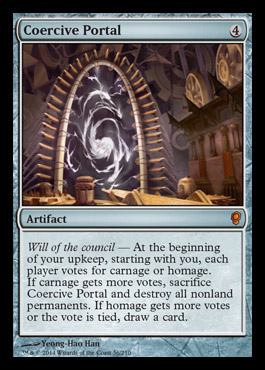 I love politics! This is such a great card for EDH games. Ironically, I feel like this is the least coercive of all "Will of the Council" cards so far. You draw cards until several opponents think the board needs wiped. You don't get to use this card except to draw, everyone else uses it to blow things up. I love it. Financially, I could see this doing something. It's a mythic, it's a wiper and it's a Rhystic Study and Oblivion Stone alternative occupying the same card slot - in any deck. Yep.
Deathreap Ritual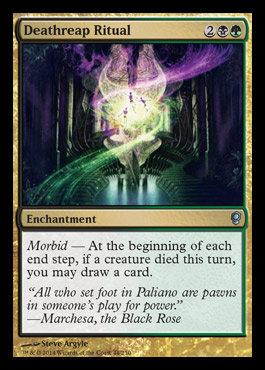 This would be much better in the Standard format it will never be legal in.
Dack's Duplicate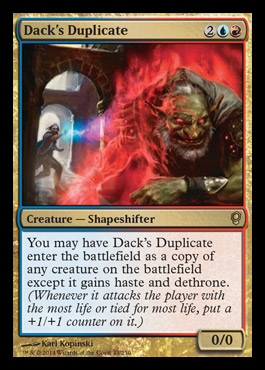 Yep! I like this card a lot. I don't know if it will be overpowered or anything, but I like it. Marchesa will welcome this to the fold, and clone effects are prized in EDH. This one goes right for the jugular and gets bigger. Yes, please.
Secret Summoning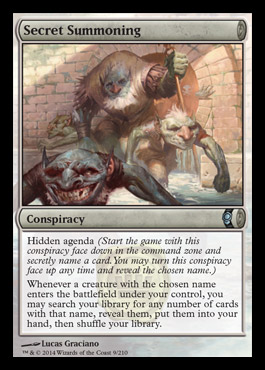 Narrow, like all of the other Conspiracies. Again, I'm not sure how financially relevant these will be, and even if a group allows them in EDH, you don't want this one.
Council's Judgment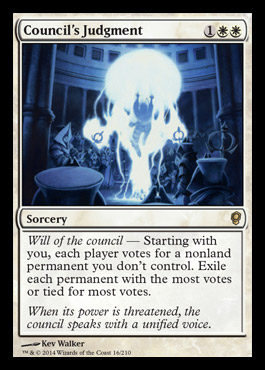 Would you like to also name your True-Name Nemesis or would you like to get 2-for-1'd?
This has real applicability in Legacy, which is pretty rare for cards in this set. I don't think it will be a 4-of and the double white hurts it, as does its 3 mana cost, as does the fact that we have no idea how much Conspiracy is getting printed. We'll see. This should be at least $5ish. This is less good in EDH, but still fun.
Realm Seekers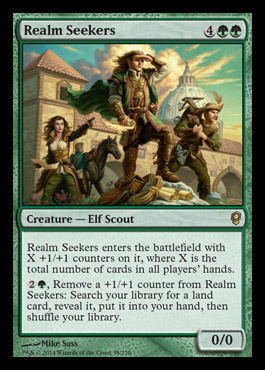 Yep. This is a card. This is no Sylvan Primordial but neither is it restricted to basic lands. a Multani, Maro-Sorcerer that can search for any land is just ridiculous. I love this card so much for EDH. I don't know how good it will be in Conspiracy draft, but I don't care. I need foils of these today. So do you.
Academy Elite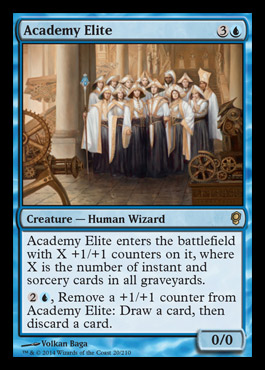 Roughly a tenth as good as Realm Seekers. I expect the price to reflect this.