Are you a Quiet Speculation member?
If not, now is a perfect time to join up! Our powerful tools, breaking-news analysis, and exclusive Discord channel will make sure you stay up to date and ahead of the curve.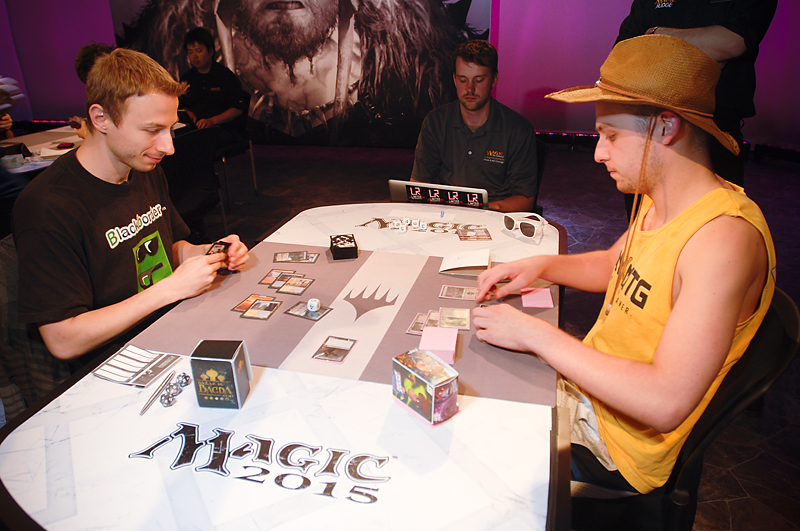 There is no doubt that Ben Friedman wanted to win this match.
The winner of the Round 15 match between Ben Friedman and Ivan Floch would make Top 8 of the Pro Tour in Portland. It was that simple. Floch is no slouch, with 4 GP Top 8 finishes, and Friedman is right behind him with 3. Both clearly wanted to win this match, but Friedman's motives come under increased scrutiny. Why?
Because of this exchange.
Obzedat started attacking, but Floch found Sphinx's Revelation on the top of his deck and cast it for ten the following turn. The game dragged on from here, but the massive number of cards in Floch's hand were too much for Friedman to overcome. Floch eventually found Elspeth, cast it, and passed the turn. Friedman gave him a confused look.

Floch forced air through his lips, "I meant to make soldiers."

Friedman, in a tremendous showing of good sportsmanship, shrugged, "It's fine, just make them."

Elspeth stuck around for a few turns and Friedman eventually died to the swarm of tokens.
Essentially, Friedman allowed his opponent to take back a back-breaking mistake that likely would have cost him the match, or at the very least not allowed him to win as handily.
Floch went on to win the Pro Tour.
Good guy Friedman? Sucker? What would you do in this scenario?