Are you a Quiet Speculation member?
If not, now is a perfect time to join up! Our powerful tools, breaking-news analysis, and exclusive Discord channel will make sure you stay up to date and ahead of the curve.
---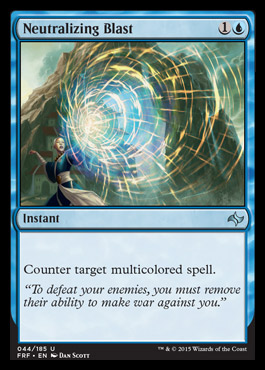 This has the potential to be worth some money, especially in a year or two. This seems unlikely to be reprinted; with core sets ceasing, there are fewer opportunities coming in the future. This is probably a little narrower than Flashfreeze, especially in Modern. In Legacy, this counters practically nothing and in Modern it can't counter Scapeshift or Splinter Twin which seems like a real liability if you ask me. Ultimately, this will likely end up in some Standard sideboards and we'll see if we want it in other formats in the future. I think this will be printed fewer times than a card like Flashfreeze which was reprinted until it was powder. I don't see a ton of uncommons with potential, but this is one I'm looking at. If I see these sitting on tables after a draft, I'm sticking them in a box.