Are you a Quiet Speculation member?
If not, now is a perfect time to join up! Our powerful tools, breaking-news analysis, and exclusive Discord channel will make sure you stay up to date and ahead of the curve.
A few years ago I fantasy drafted the Pro Tour for the first time. I already enjoyed the spectacle of PTs, but keeping up on a handful of specific players round by round with a stake in the game made the viewing experience all the more enjoyable. At the time it was commonplace to ban Luis Scott-Vargas in such drafts, and nobody put up much of a fight about this rule.
Back then PVDDR was the snap first pick and things got more interesting after that. With PV being so obvious a choice, it made sense to me to ban him as well, but this was never accepted in my group. At this point in time, it's likely that both players are totally reasonable to have in fantasy drafts. Both are obviously still masters, but even with them both legal I could easily see taking a few players over them, which makes such bans rather pointless.
Would you fault somebody for taking Eric Froehlich over LSV in 2015? What about Yuuki Ichikawa, Ivan Floch or Shaun Mclaren- each of whom have added a pair of Pro Tour Top 8s to their resumes in very recent memory. Mclaren in particular is a great addition to any team when you consider that the super teams have gotten so large that you can easily acquire multiple players on the same constructed deck/limited strategy.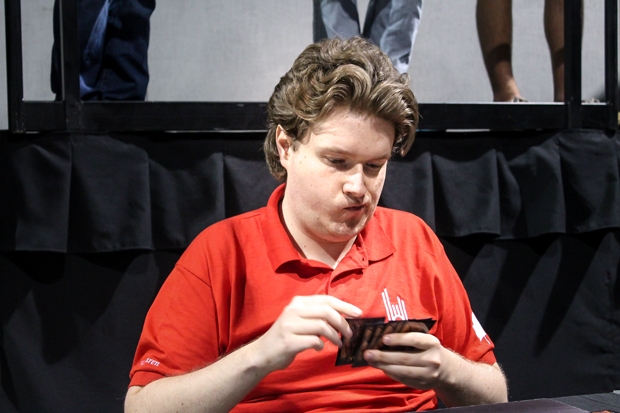 At this point in time I'm not convinced that there is a player on the Pro Tour who is so obviously first-pickable as to warrant a ban. Another Top 8 for Mclaren this weekend and I could see advocating banning him in the future, but we're definitely not there yet.
Who's on your banned list for the Pro Tour this weekend? Do you still have LSV, is your list blank like mine or do you have a more unique approach?