Are you a Quiet Speculation member?
If not, now is a perfect time to join up! Our powerful tools, breaking-news analysis, and exclusive Discord channel will make sure you stay up to date and ahead of the curve.
Hello Nexus readers and Modern community!
As many of you have probably noticed, it's later in the day and no article has been published yet. We recently underwent some staff transitions and today was the day to get things switched over and make sure the transition went smoothly. As Sean announced yesterday on Facebook and Twitter, he is stepping down from the Editor in Chief position. You can read more about his decision there, but I wanted to speak to this on my end and on how it affects our site going forward. I am a big believer in transparency and open communication, and I want that reflected in how we interact with our readers.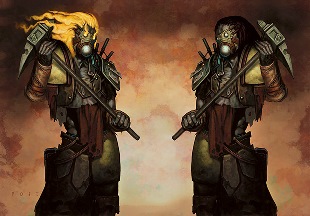 Sean was instrumental to starting up Modern Nexus and he has worked hard to get us where we are now. Our articles were great complements to each other and that brought the site a unique perspective. But as the site has been shifting to more spike-oriented Modern content, it became clear that our overall plan and leadership needed to shift as well. In that spirit, I will be be the site's Editor in Chief going ahead. Sean will definitely be missed: he's the rare brewer who balances creativity with competitiveness, and it's been a joy to work with him and read his work. Without him, I would still just be lingering around the forums and Modern Nexus would still just be a dream.
[wp_ad_camp_1]
What does this mean for content going ahead? Here are some shorter and longer term goals you can expect from in the future:
More in-depth analysis of competitive decks, cards, and strategy
How are you supposed to beat Twin decks? What sideboard cards should you never leave home without? What are the key interactions you need to know in the Burn vs. Jund matchup? How the heck do you even play Amulet? We're redoubling our focus on questions and topics like this, so look for lots of competition-level content in the weeks and months to come.
More statistical analysis and format evaluation
We've gotten a lot of feedback on our data and stats articles, and they are some of the strongest parts of our site. We will keep bringing you this content, with regular checkins on our different analyses, discussions of why data matters, and general commentary on Modern format statistics.
More contributors with tournament and competitive experience
As part of our shift towards competitive content, you can be sure that the site will be expanding to include contributors from across the tournament spectrum. There will be an announcement about this soon, so keep your eyes open for ways to get your work and Modern experience out there.
More volunteer opportunities
I get lots of emails from users who want to help out the site in different ways but don't necessarily want to write. Going forward, we will have more opportunities for these community members to add value to the site and to contribute to the broader Modern community.
Don't forget the brews!
Just because we are doubling down on competitive content, doesn't mean we are leaving brews in the dust. My favorite decks are actually tier 5 trainwrecks, so you can expect to see about an article a week focusing on some underplayed decks, brewing concepts, and inspirational cards.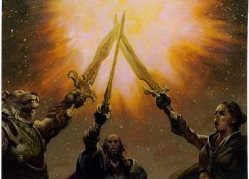 I'm very excited to continue working on the site and providing the quality content you have come to expect of Modern Nexus. If you have any feedback, ideas, criticisms, suggestions, or just want to chat about Modern, feel free to email me at sheridan@quietspeculation.com. Thanks for all your support and I'm looking forward to all the exciting Modern content and coverage to come! And don't think you've seen the last of Sean. He'll definitely be back with some more decks, videos, and articles at some time in the future.
-Sheridan Lardner
Modern Nexus Editor in Chief
Editor's note: edited a sentence on brews because it was unclear about how frequently such articles might be run.