Are you a Quiet Speculation member?
If not, now is a perfect time to join up! Our powerful tools, breaking-news analysis, and exclusive Discord channel will make sure you stay up to date and ahead of the curve.
September 2015 will always be remembered as the month where Lantern Control won a Modern Grand Prix. If that's not the sign of a diverse metagame, then I don't know what it is. The last month saw a lot of movement around our tier 1 and tier 2 decks, all of which you can check out on the recently updated sidebar or on the Top Decks page. We have a good mix of longtime staples taking a clear format lead (Affinity), some decks returning to the spotlight (Abzan and Infect), and even some newcomers making their long-deserved mark on Modern (UW Control). Let's just say I'm "galvanized" by the tournament finishes and it's a great time to play Modern.
In this months' metagame update, we'll break down the tier 1 and tier 2 decks to isolate trends you need to be aware of. We're entering an off-season in October and November, and Modern off-seasons tend to be heavily influenced by the preceding months of metagame data. If you have any interest in getting ready for the big events at the end of the year, or grinding some local scenes in the autumn, this article will equip you with the metagame knowledge you need to know. We'll also revisit my metagame predictions from the 8/1-8/31 article to see if our format forecasts were hits or misses.
[wp_ad_camp_1]
Tier 1 Decks
As much as I love Lantern Control and respect Zac Elsik for his finish, it's a bit unfair to use Lantern Control as the characterizing Modern event of September. Lantern Control is nowhere near tier 2, let alone tier 1, and there were many other top-tier decks that defined and shaped the format. In a surprising turn of events for a big tournament month, September saw the tier 1 field open up instead of narrow. We're back to seven decks in that top-tier, which is the same count as we saw in the July breakdown but a very different composition.
As always, tiering is prevalence-based and not performance-based, although our emphasis on tournament T8/T16 finishes can serve as a stand-in metric for something like match-win-percentage. Prevalence-based tiering doesn't necessarily show which decks are best, although the stats can be strongly suggestive. Instead, it shows which decks are common: you can bet you'll face the tier 1 decks in a major tournament. Of course, these decks wouldn't see such wide play if they were bad decks, so there's an element of performance tracking here as well.
Deck name
Overall
Metagame %
MTGO %
Paper %
Major Event
Day 2 %
Affinity
11%
11.5%
10.1%
11.5%
Jund
7.9%
5.9%
7.8%
10%
Burn
7.5%
7.6%
7.9%
7.1%
RG Tron
5.1%
4.9%
6.1%
4.3%
Abzan
5%
7.6%
3.6%
2.4%
Merfolk
4.8%
3.6%
5.1%
5.8%
Infect
4.5%
3%
6%
4.6%
Now that's a wild and wacky tier 1. On one end of the spectrum, we see Affinity with a whopping 11% metagame share, which is the highest share for any single deck since we started recording metagame information in April. On the other end, we see Infect and Abzan surge back into tier 1, Merfolk stick around for another month, and RG Tron climb back into the fray. We also see a second consecutive month without a single Twin variant in tier 1. Before we dive into these changes, let's look at these decks' trends between now and June.
Deck name
Meta% change
(Aug. to Sept.)
Meta%
(9/1-9/30)
Meta%
(8/1-8/31)
Meta%
(7/1-7/31)
Meta%
(6/1-6/30)
Affinity
+4.1%
11%
6.9%
8.4%
8.5%
Burn
-1.2%
7.5%
8.7%
8.1%
8.5%
Jund
+.6%
7.9%
7.3%
8.9%
8.8%
RG Tron
+1.6%
5.1%
3.5%
4.2%
5.3%
Merfolk
-.7%
4.8%
5.5%
4.8%
3.3%
Infect
+.4%
4.5%
4.1%
3.4%
3.4%
Abzan
+2%
5%
3%
3.5%
3.6%
Holy Affinity, Batman. Although there are a number of interesting trends in this table, the best entry point to the September metagame is definitely Affinity's meteoric rise from a downward-trending share to the format's most-played deck.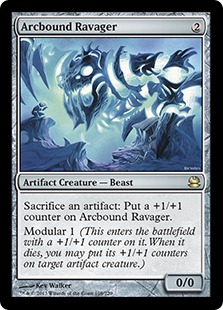 If you're unhappy with Affinity's September rise, you have no one to blame but yourself and Kolaghan's Command. As we've hopefully learned this time, when you cut all your Stony Silences, Ancient Grudges, and other anti-Affinity hallmarks, you're gonna have a bad time. This means not leaning too heavily on Kolaghan's Command when you need better interaction to stop the robot horde, even if Command is the hot new card everyone wants to play. Jund and Grixis players are guilty of this, as are their opponents who are metagaming too heavily against Jund and Grixis players. Affinity prospers when forgotten about, and with the deck languishing around a 6.9% metagame share in August, it was a great time for Affinity players to make a September resurgence. We didn't even have any Twin to stop Ravager and friends, which is itself an interesting phenomena we'll discuss later.
It's tempting to point to Affinity as the defining condition for September's metagame. I would look instead a few months back to Grixis' and Jund's respective rises. As we saw throughout August and September, players were so intent on beating Grixis and Jund decks in fair, midrange slugfests that they forgot about Modern's oldest tier 1 deck. This hyper-preparedness ended up invalidating the very condition it was supposed to address, as Grixis and Jund retreated and were replaced by new tier 1 entrants.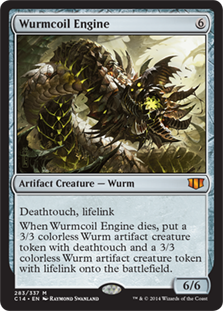 One of those "new" entrants was RG Tron. The last time we saw Tron in tier 1 was June, back when the format was Jund-crazy and Tron was the perfect antidote. With tournament-goers too worried about Tasigur and Goyf ground wars and Snapcaster/Command value, Tron was waiting to go over the top of anyone too interested in grinding. Stony Silence is also nowhere to be seen in this metagame, which is exactly what Tron players are looking for. As with Affinity, Tron is a deck that really benefits from Twin's relative absence from Modern's upper echelons. It also benefits from metagames where not one but two BGx decks are tier 1. All of these conditions virtually guaranteed Tron's return to the top.
Abzan also benefited from this context, emerging from the pile of grinding decks as the grindiest of them all. If you're going to try and beat Grixis and Jund decks on value, it doesn't get any better than Lingering Souls. A single copy of Souls clogs up the board against Angler and Tasigur for four turns. It's also perfect pitch-bait for enemy Kolaghan's Command, and lets you get more mileage out of the midrange mistress herself, Liliana of the Veil. Abzan also has access to Path to Exile, which, unlike the venerable Bolt, lets you blow up enemy delve creatures for just a single card. I don't think we'll see Abzan surpass Jund anytime soon (Bolt is still too good as the format quickly shifts back to decks like Infect, Affinity, and Burn), but I do expect Abzan to stick around in tier 1 for at least a few more months. As an added bonus, Abzan can actually bring Stony Silence to bear in the Affinity matchup: I'm not convinced that's better than having game 1 Bolts, but it is a strong incentive for many players.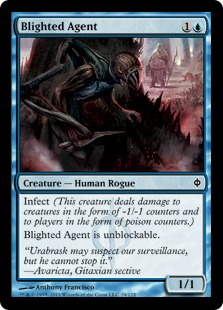 The other big tier 1 winner is, of course, Infect. Since June, Infect has slowly crept up from the low 3% shares to its present prevalence of around 4.5%. The stars really aligned for Blighted Agent and his elite team, with almost every other metagame change directly benefiting Infect players. RG Tron up? Thanks for the great matchup. Abzan on the rise? Thanks for yet another great matchup. Twin falling into tier 2? Thanks for eliminating one of the deck's worst matchups. Infect rose to notoriety back in early 2015 following Become Immense's introduction to Modern and the Abzan glut of February: we are seeing similar metagame conditions now and, so long as they persist, Infect is likely to remain a tier 1 player.
The rest of tier 1 is perhaps less interesting but no less relevant. Burn and Jund remain big players, although both saw declining shares since August. Merfolk also saw a drop and although it doesn't enjoy the same lifetime membership status as Burn and Jund, it still has the shares needed to justify a stay in tier 1 for September. Of course, the other big stories in tier 1 aren't about what's there. They're about what isn't there, with both Twin and now Grixis Control slipping down to tier 2. We'll talk more about those soon but, overall, Modern's tier 1 has shaped up to be an unusually diverse, albeit reactive, collection for September.
10/7/2015 - Author's edit: I made this disclaimer in my last article on the metagame and want to explicitly re-state it here. "With all three Twin archetypes down in tier 2, you should be preparing for any Twin deck, not just a specific representative." No single Twin deck is tier 1. All the Twin decks collectively, however, make up enough of the metagame that you should prepare for them before events.
Tier 2 Decks
As in previous months, September's tier 2 standings are where Modern's real diversity lies. In fact, our current tier 2 is even more diverse than usual because we have not one but two historically tier 1 decks falling down into the tier 2 crush. Unlike tier 1 decks, which you can count on appearing in most large events, tier 2 decks are just decks you can reasonably expect to T8 with. Will you always face them? Not necessarily: some tier 2 decks will be big at one tournament and then totally absent at another. Can you bet on these decks doing well if you pilot them? So long as you have the skills needed to take them to the top, any of the tier 2 representatives should be great choices for an upcoming Modern event.
Deck name
Overall
Metagame %
MTGO %
Paper %
Major Event
Day 2 %
Grixis Twin
4.1%
2.3%
4.6%
5.2%
Amulet Bloom
3.7%
5.3%
3.1%
2.7%
UR Twin
3.4%
4.3%
3.6%
2.4%
Living End
3.1%
6.3%
1.2%
1.8%
Naya Company
2.8%
1%
2.5%
4.9%
Grixis Control
2.6%
1.6%
1.8%
4.2%
Scapeshift
2.4%
3%
2.2%
2.1%
Elves
2.4%
2.3%
2%
2.8%
Grixis Delver
2.4%
2.6%
2%
2.7%
UW Control
2.1%
2.3%
2.2%
1.9%
Abzan Company
2.1%
1%
2.2%
3.2%
Ad Nauseam
1.6%
.7%
2.2%
1.9%
Bogles
1.5%
.7%
1.8%
2.1%
There are lots of small metagame shifts to talk about here, but, in the wise words of everyone's favorite Hobbit, I've put this off for far too long: why are Grixis Control and the Twin variants all down in tier 2? It's not even all the Twin decks either, with Temur Twin falling out of the rankings completely. It's up to us to figure out what happened here and why it matters for the overall metagame.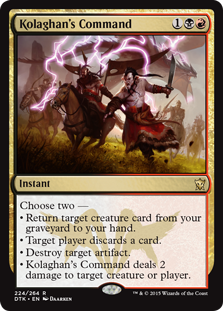 Let's start with Grixis Control because it's a much easier mystery. As we've seen in every event from Worlds 2015 onward, Modern players really don't want to lose to Grixis. They also don't want to lose to Jund but, as history has shown, there's only so much you can metagame against Jund, the 50-50 deck of Modern. Grixis has much clearer weaknesses and the format collectively turned against it from August through September. We're now in a metagame where Living End is a tier 2 deck, where Merfolk continues to enjoy tier 1 status, and where too many decks are trying to either go over Grixis players (Amulet and Tron) or just blast under them (Infect and Affinity). What's a Grixis mage to do? As the metagame stats have shown, the answer might be "not much", at least for now. Twin's decline is also at play here, because this was an interactive matchup that the role-shifting Grixis deck could thrive in. I'm sure Grixis Control will return to tier 1 soon, but with the metagame stacked as it is, it might be at least a month or two until that happens.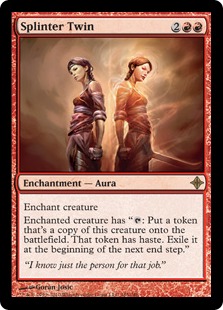 Then there's Twin. Unless I end up writing a banlist article for next week, there's a good chance I'll be doing a piece solely about Twin's metagame-wide decline. As someone who has been tracking metagame data since late 2012 and playing the format since 2011, Twin's absence from tier 1 is alarming in the same way we would all turn heads if the Patriots suddenly missed the NFL playoffs. Or, to use my hometown of Chicago as an example, if the Bears actually made the playoffs. For years, Twin decks seemed as eternal as Burn, Affinity, and BGx. I always refer to these four decks as the pillars of Modern, and although these recent metagame updates haven't changed that definition, it has me asking questions. After all, Twin's decline appears to be central to most of the other metagame changes in the format, and I'm just as curious as most readers about where this is coming from.
The first possibility I want to consider is statistical. Maybe Twin's decline is just a byproduct of our data analysis system and not a "real" decline. If so, Twin hasn't actually gone anywhere and at least one version is still tier 1, and our data tracking might just be missing it with inaccurate formulas. Although it's good we're thinking critically about these questions, I don't think this is at play in Twin's metagame drop. Just look at GP Oklahoma City's Day 2 breakdown to see this in action: Twin barely made a showing. We also know that Affinity is everywhere right now, which probably couldn't happen in a metagame with more Twin, further suggesting a real Twin decline. All of these factors, on top of the data itself, point to a legitimate Twin drop and not just a statistical anomaly.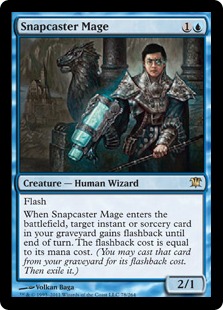 So if it's not a relic of bad data analysis, why is Twin falling? Affinity is probably Twin's best matchup, so it seems like Twin should be everywhere in this artifact-polarized metagame. Based on the data and my own understanding of the format, I believe Twin's decline comes at the intersection of player preference and player perceptions that extends all the way back to June. Four factors are at play here. The first factor is the rise of Jund, which many players perceive as an unfavorable Twin matchup even though it's in the 50-50 range. The second factor is the rise of Grixis Control, which pulled Snapcaster/Cryptic Command/Lightning Bolt players away from their Twin mainstay and into a spicy new control option. Third comes the rise of Grixis Twin, which pulled traditional UR Twin pilots away from their customary color pairing and into other options. As for the final factor, I'd point to a general "Twin fatigue" where weary Twin pilots switch away from a deck they have played for months or years into diverse options like UW Control, Grixis Control, Blue Jund, Temur Prowess, etc. We'd have to conduct a more rigorous data analysis to "prove" these explanations, but I think there is enough circumstantial evidence to suggest this is the case.
Looking to other tier 2 changes, the big two I want to highlight are the rise in decks benefiting from Twin's absence (Amulet Bloom and Living End are here), and the arrival of UW Control into tier 2. I'm not actually convinced UW Control is a good deck, but it definitely has a lot of hype around both its Sun Titan and its more traditional Snapcaster Mage versions. In fairness to Azorius fans, the deck has a number of high-profile wins behind this hype, so maybe the deck really is as good as some players are claiming.
Modern Metagame Predictions for 10/1 - 10/31
You can always count on these breakdowns to revisit past predictions, and this month I'm pleased to report a pair of homeruns from our August update. Merfolk and Kiki Chord let me down in August, but Infect and UW Control picked up the slack for September, performing exactly as expected in this diverse (and somewhat strange) metagame.
Infect will climb to tier 1? Yes!
There were a lot of conditions at play in Infect's September rise, and I'm happy I successfully identified those pre-trends back at the beginning of the month. This is particularly interesting from a metagame history perspective, as it follows a similar trajectory to Infect's successes in January and February 2015. I expect we'll continue to see respectable Infect shares through October and November, when bigger shifts might signal Infect's decline. I also expect we'll see more Infect in future metagames if those months see similar format-wide trends: Infect's tier 1 ascension is a great learning point for us and one we should remember in later updates.
UW Control will move up to tier 2? Yes!
Two for two, baby! It could be argued that Infect's rise was not a very bold prediction (after all, the deck has been there before). UW Control, however, has barely cracked 1% of the metagame in past months. Today, it's at 2% of all the major metagame subsets, with a number of high-profile finishes backing it up. Sun Titan/Emeria, the Sky Ruin lists tend to generate the loudest buzz, but the standard combination of Ojutai, Finks, Angel, and others can be just as potent. You can see examples of these variations in Michael Segal's and Jessy Hefner's respective lists, one from SCG Charlotte and the other from SCG Cincinnati. It's too early to know if UW Control is here to stay, but early indications suggest it is.
We're entering another off-season month for Modern, where metagame shifts are generally more subtle and predictions can't be as bold. Battle for Zendikar is new on the Modern scene, but as last weekend's SCG Premier showed, preliminary indicators don't signal a strong BFZ impact. Based on the downturn in events and the general off-season limitations, here's a prediction I'm willing to make for October:
UR Twin returns to tier 1
I'm probably going to regret this when all those Tasigur fanboys and fangirls sling Grixis Twin instead, but I'm banking on UR Twin returning to the limelight in October. I just can't envision a metagame where Affinity is the most-played deck by over 3% point, and where Infect/RG Tron are both tier 1, that doesn't see a Twin comeback. Twin is even effective against Amulet Bloom, which is itself seeing more play in both MTGO and paper events: that maindeck Blood Moon does wonders. Twin players will still have to contend with the BGx players, notably the rise of Abzan and its Path trump to Exarch's four toughness, but that's familiar territory for experience Twin mages. I'm banking on UR Twin over Grixis Twin because Kolaghan's Command appears to have lost its luster, which should send players back to Twin. BBD's second-place performance at GP Oklahoma City should also encourage players to revisit UR Twin. All of this is likely to point to Twin's return to glory in October, although an upset is still possible.
We'll need to do some serious soul-searching as a format if Twin is still absent in October, but we'll burn that Ensnaring Bridge when we get to it.
That's all for our October metagame update. What trends do you see in the data that you think deserve attention? Any interpretations or narratives I missed? Any themes you would analyze differently? Let me know in the comments and thanks for tuning in to our metagame update. I look forward to seeing you all around the community forums and next week as I tackle either Twin's two-month downfall or some banlist testing.