Are you a Quiet Speculation member?
If not, now is a perfect time to join up! Our powerful tools, breaking-news analysis, and exclusive Discord channel will make sure you stay up to date and ahead of the curve.
UPDATE:  The entire card has been revealed!  Check it out!
---
We all know Wizards loves to bury spoilers for cards. We've seen Jace pieced out all over the world. We've seen Innistrad spoilers hidden in cryptic messages disguised as flavor. We've seen Return to Ravnica story spoilers brought out because of a one-point difference in font choices.
Well, Conspiracy is no exception.
To be honest, I'm not sure what to make of that. Luckily, people on Reddit are smarter than me sometimes.
After some complicated logistical work (seriously, read the entire post to find out what they did), we're left with this in the end. Which, of course, is what everyone really cares about.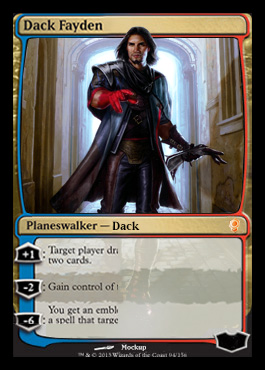 Pretty cool, right? Now get to figuring out the rest!