Are you a Quiet Speculation member?
If not, now is a perfect time to join up! Our powerful tools, breaking-news analysis, and exclusive Discord channel will make sure you stay up to date and ahead of the curve.
"...some more" I can hear some of you saying.
Some of you are likely of the opinion that EDH is already ruined because it is a silly cartoon of a format. I know that is an opinion because I used to have that opinion. Bear with me, though. Wizards has seen fit to print another "Pretty sure I just win" spell.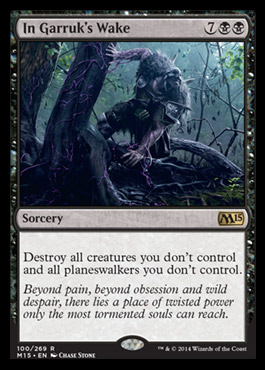 The odds of casting this in a 40 or 60 card format are pretty slim, but if you do pull this off in limited, that ground stall that kept you alive this long is resolved. Go forth and win.
EDH, though, is a format where 9 mana is no barrier, and a card this powerful is going to do WORK.
How much financial relevance do we attach to a card that will work in a small percentage of decks in a casual, 1-of format? Not much, but this card reminds me of something.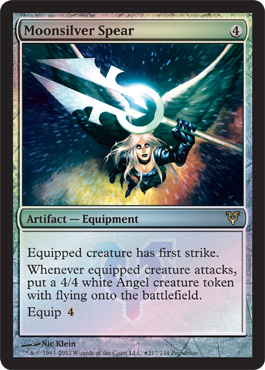 The kind of player who was gaga over spear was the precise type of player who didn't go to the prerelease. The stack I had in my binder was actual gold to the right group. I plan to grab all the copies of In Garruk's Wake that I can at the prerelease and disburse them amongst the casuals. These will be very hot but for a short period of time. I wouldn't pay cash, but most people will value these at approximately zilch and you should be able to grab a ton as throw-ins at the prerelease. Keep some and ship the rest quickly.
Also, if you play EDH, jam this. It's cheaper than a Choice of Damnations and better, too. Don't think about how much it sucks to cut Decree of Pain, either. Cut something else and think about how much it sucks to be other people.