Are you a Quiet Speculation member?
If not, now is a perfect time to join up! Our powerful tools, breaking-news analysis, and exclusive Discord channel will make sure you stay up to date and ahead of the curve.
After a long build-up and a slow reveal of Dack Fayden, we're finally here. Lots of anticipation led to the cracking of many boosters of the highly-hyped Conspiracy set, and I was lucky enough to open up an Exploration myself (except it was for a friend's draft, so that was a little less fun).
But seriously, drafting the set was a lot of fun, even if I ended up with zero Conspiracies at the end. I did, however, have the potential to have up to four votes thanks to Brago's Representative. Not to mention I drafted a sweet deck (that I won with) that had this opening hand.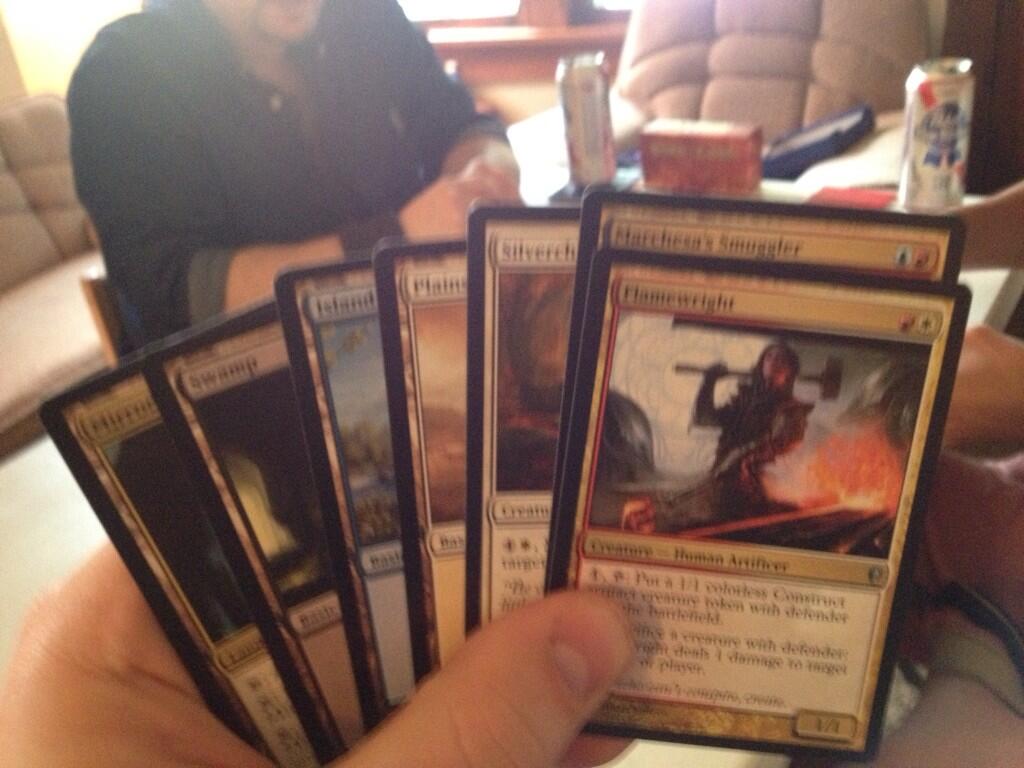 Anyway, that was my experience, and it was a blast. How about you guys? Any fun stories?