Are you a Quiet Speculation member?
If not, now is a perfect time to join up! Our powerful tools, breaking-news analysis, and exclusive Discord channel will make sure you stay up to date and ahead of the curve.
When it comes to Delver decks in Modern, Snapcaster Mage is the most obvious second creature to feature, though over the years I've rounded out the threat base in a lot of different ways. Tasigur has been great for me as of late, though I've put Young Pyromancer, Monastery Swiftspear, and even Vedalken Shackles to work at different times. I'm always on the lookout for new technology, and the most recent card to catch my eye for Modern Delver is Spell Queller.
Given the recent evolution of Delver decks, Spell Queller doesn't make a ton of sense. Tasigur, the Golden Fang was a godsend for Delver decks because it's strong against both Lightning Bolt and Abrupt Decay. Spell Queller offers no such resilience, though I was drawn to it in spite of this because against decks with few or zero interactive spells the card is just a significantly upgraded Mystic Snake.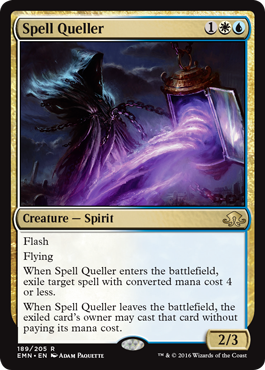 What I find particularly intriguing about Spell Queller is that it doesn't counter the spell, it just exiles it. This gives the card a unique edge against both Lingering Souls and Cavern of Souls. I knew going into brewing Spell Queller Delver that I was making myself weaker against Jund, though I was making myself stronger in at least a few other matchups.
Being mostly satisfied with Grixis Delver, it just makes sense to port most of what I was working with there to the Spell Queller build. Four Spell Snare has been consistently exceptional, and obviously Lightning Bolt was coming along for the ride. Thought Scour doesn't make much sense without delve creatures and Kolaghan's Command though. Losing Terminate is also significant, and in a tempo deck Path to Exile will almost always be worse. Having a catchall removal spell is just too important for these decks to leave it on the bench, but the tension with Path and Mana Leak is something that I just can't abide. As such I made a transition to Remand, which offers a great tempo curve of Remand, Queller, Snapcaster-Remand. As for the Scours, it only made sense to start slinging Lightning Helix.
This is my current configuration of Jeskai Delver:
Jeskai Delver, by Ryan Overturf
This deck is markedly different from Grixis Delver despite having a ton of overlap. Jeskai Delver is locked more into a tempo-style gameplan with the transition away from the hard answer of Mana Leak in favor of Remand, and it also has access to a ton more reach with Lightning Helix. It's worth mentioning that I've added a 21st land to the deck. This deck places a higher importance on hitting its third land on time given the density of three-drops, and its fewer cantrips make a higher land count more important. I don't really like having two basic Islands because they doesn't cast Lightning Helix, though having the second against Blood Moon decks is too important to cut. It is the 21st land.
These changes make it so this deck is much better at playing against decks that aren't trying to interact, though worse against opponents that are good at forcing you to play interactive games.
Improved Matchups over Grixis
The inclusion of Helixes makes it so opponents aiming to beat down will have a tougher time of it, and also gives the deck a higher raw count of removal spells. The inclusion of Spell Queller offers what is basically a hard counter against non-interactive strategies. Basically, any deck not casting Lightning Bolt is going to be a little sore about getting Quellered.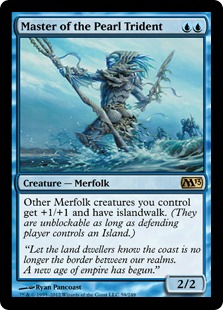 The two matchups I would really like to highlight in this section are the two matchups most commenters seem concerned about: Merfolk and Burn.
People tell me that I'm supposed to lost consistently to Merfolk with Grixis, though when you just kill their lords they're not doing anything remotely powerful. Sideboarding Magma Spray has often been enough for me to stop them from getting off the ground, and this build's higher density of removal spells makes this match feel like a breeze. Their most powerful card is Silvergill Adept, and access to Electrolyze enables you to make up that card advantage in games where it matters. Path to Exile makes Master of Waves less of an issue, and Spell Queller messes up their Cavern of Souls game plan. It's also notable that if you kill all of their lords, you can probably utilize Spell Quellers ability of being a 2/3 with flash to eat some of their creatures in combat. I've played this matchup a few times now including a game where I sequenced like a moron and it seems like the Jeskai build has room to make several mistakes and still win convincingly.
Saying that Burn's matchup is fine with Grixis has been an easier sell, though it definitely improves when you add four Lightning Helix to your deck. This is another matchup where Spell Queller is just good in combat, and while Grixis requires pretty tight play against Burn, Jeskai will give you some hands where you just clobber them with room for error.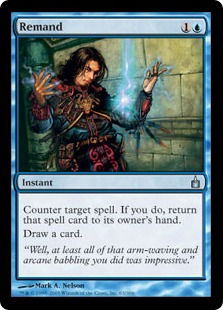 Beyond that, this deck will be better against basically all of the linear decks. Spell Queller is both a clock and a counterspell, and a phenomenal supplement to Snapcaster Mage[mtg_card] in these matchups. You lose some game one points with [mtg_card]Remand over Mana Leak, in particular against Titan Shift, though with the Mana Leaks coming in post-board I believe you gain considerable percentages in all of these matchups in three-game sets.
The last general advantage I'd like to highlight is subtle, but likely to matter in the current metagame: Jeskai doesn't care at all about graveyard hate, while such cards are reasonable tools against Grixis. I have found that Thought Scour matches up very well against Relic of Progenitus, and you can Spell Snare Rest in Peace if it even matters, though Leyline of the Void can really mess up some hands. I wouldn't say that graveyard hate is a significant concern for Grixis Delver, though this advantage is non-zero in favor of Jeskai.
Worse Matchups over Grixis
The most glaring chink in the armor is against Jund, and this likely carries across to any interactive Lightning Bolt deck. All of your threats are extremely fragile here, and without Mana Leak you are much weaker to Liliana of the Veil. It's not even reasonable to board Leaks in, because Path to Exile is too important against Tarmogoyf.
Losing Kolaghan's Command is also significant, as it technically gave you more access to Snapcaster Mages, which is far and away the best card in the matchup.
This matchup is the reason you see Gideons in my sideboard. Gideon is pretty exceptional as long as you're able to keep the board clear of creatures, and in particular he smashes Liliana heads up. He can get hit by Maelstrom Pulse, though the only reasonable option that doesn't succumb to that is Keranos, God of Storms, and I really wanted multiple copies of something for this slot as well as something faster. Even with the sideboard Gideons I would not consider Jund necessarily positive, though you have a fighting chance.
Something to keep in mind is that in a heads up battle against Liliana you likely want to cast Spell Queller just to attack the Liliana rather than to exile it. If you exile it and they Bolt your Queller that's pretty bad for you, but if you attack it after they plus then they have to minus it just to one-for-one your Queller. Or, if they otherwise kill your Queller, the Liliana is still dead to your Bolts when taking this line.
The other big matchup where you lose some points is against Tron. Getting an early Delver or Tasigur is your best avenue to beat Tron with Grixis, and even damage from the sideboard Countersqualls is a significant lost.
You're a bit slower (or more accurately, have access to a lower percentage of aggressive starts), which means Tron will have more time to set up. Once they do they're just playing a different game. This is the reason that I sideboard Crumble to Dust in the Jeskai build. You need a hammer here because you are at a fundamental disadvantage. I don't have a ton of experience with Jeskai against Tron, but I have enough to say that Grixis is better positioned here.
When comparing the two decks, the matchups are different enough that it's hard to say one is just better in Modern. Assuming that's true, Jesaki Delver passes the deckbuilding test of not being a worse something else. Given that this deck is considerably weaker against Jund, the default deck for a lot of player at events like the SCG Invitational, I would say that Grixis Delver is better suited for such a field. Jeskai Delver could very well be the better choice for something like an Open or Grand Prix field. I think the deck is ready to go if you wanted to tempo your way through SCG Orlando this weekend, though again, you'll want to put time into the interactive matchups as you're not favored and your margin for error there will be slim.
The Manabase
The last thing I would like to point out is that this manabase will definitely change with the release of Kaladesh, and probably isn't even correct right now. Grixis Delver doubled up on the fetchable blue duals in part because you could Thought Scour one away, but this deck probably doesn't need a second Hallowed Fountain. Beyond that, this deck cares a lot more about Spirebluff Canal than Grixis does. Grixis is trying to fuel delve, so fetchlands matter, whereas the manabase for Jeskai will need to be re-imagined in a few weeks.
If you do decide to pick up Jeskai Delver for the Open this weekend or the Modern PPTQ season, I hope you crush it. If you make a major breakthrough in the Jund matchup, I am definitely interested!
Thanks for reading.
-Ryan Overturf
@RyanOverdrive on Twitter