Are you a Quiet Speculation member?
If not, now is a perfect time to join up! Our powerful tools, breaking-news analysis, and exclusive Discord channel will make sure you stay up to date and ahead of the curve.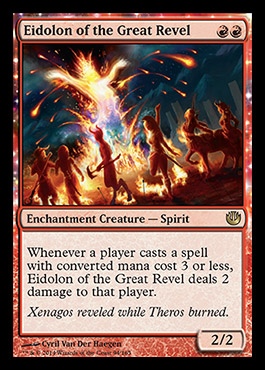 This card is obviously good.
What's not obvious is which deck wants to play it. Is this a Pyrostatic Pillar or a Firedrinker Satyr?
In a format like Legacy, this is going to punish people quite a bit, taxing them for playing everything from Brainstorm to Swords to Plowshares to Stoneforge Mystic. Is this the kind of hate bear we need in that format? How about decks that didn't already run Pyrostatic Pillar (you know, nearly all of them)? Will they jam this instead?
In Standard, this card is even narrower as the number of spells it punishes is even smaller. Sure, if they are trying to get cute with Mana Bloom this will make them think twice, but this won't stop them from running over you with a Desecration Demon, will it? I like this card a lot, but I can't think of a single deck that wants it, and that's an issue.
With a $4 preorder price tag, I am seeing Spirit of the Labyrinth all over again. This card is narrower than that card, however. Follow spirit's price trajectory and I expect Eidolon to be in three months where spirit is now, or lower. Still, Satry Firedrinker goes for more than it should, maybe this will, too. Don't preorder, but don't sell these for bulk, either. The price in a year or two may surprise you.