Are you a Quiet Speculation member?
If not, now is a perfect time to join up! Our powerful tools, breaking-news analysis, and exclusive Discord channel will make sure you stay up to date and ahead of the curve.
Green's overall strategy is a very creature-centric one. The first cubes adhered to a strict 50/50 ratio of creatures and noncreatures in white, red and black, with blue having more noncreatures than creatures and green being the opposite. This has since been debunked as an effective way to manage a cube, but the idea of focusing on green's creature base is still sound in that green's strengths lie with its robust and powerful creatures.
In order for green to perform optimally it's important to specifically highlight green's strengths, making it easier to be a green mage as green has a tendency to be underpowered in cubes.
Strengths:
Green's beefy creatures are, pound for pound, the strongest in the game and this strength is well-represented in cube. While green's 2/x creatures may not be as powerful as those found in white, green's aggressive at the 1 and 2 mana slot creatures, supporting aggressive decks extremely well. Many of these creatures are also excellent in nearly any green deck as cards like Llanowar Elves provide value in multiple deck archetypes.
However, green's excellent creature base is apparent at the 3-5 mana range. No other color in the game provides overall better creatures at the same cost as green does. Compare Great Sable Stag to a creature like Paladin en-Vec or Thrun, the Last Troll to nearly every other 4-mana creature in the game and one can see that there's little competition.
Green's mana acceleration is amongst the strongest that is found in the game.   Last year, Tom LaPille said that cube designers should take signets and bouncelands out of their cubes because they make green decks weak.   Though a series of drafts without signets, I disagree; green decks aren't necessarily irrelevant because of the existence of powerful Ravnica manafixers.  Instead, cube designers should only include providers of mana acceleration and mana fixing that are more powerful than those found in Ravnica and exclude providers that are less powerful, such as Rampant Growth and Farhaven Elf.
When a cube designer chooses to include signets and bouncelands in a cube, green does lose a particular advantage.  This is because when taking out artifact-based mana acceleration (signets, Mind Stone and Everflowing Chalice) and bouncelands,  green becomes the sole provider of mana acceleration, yielding green a unique strength.  In either case green already has excellent mana fixing and mana acceleration tools that are more powerful than signets and bouncelands. [Editor's Note: I enjoy cubes without every signet and bounceland. It gives green a real texture and mana-fixing power that's different than "stomp city." Choose wisely.]
While white shares the ability to destroy both artifacts and enchantments with green, green is by far the best color at that task. Green not only has the one-shot spell versions in cards like Naturalize and Nature's Claim, but has, by far, the highest amount of these effects tacked onto creatures. Wickerbough Elder, among others, has earned keep as a cube staple by being able to destroy powerful artifacts and enchantments while attacking for damage.
Like red, green has a surprisingly high amount of ways of achieving card advantage in more indirect ways than simply drawing cards but rather through other means, such as finding lands or destroying permanents while providing a body.
Weaknesses:
Blue has very strong cards that people tend to think of when they think of broken cube cards: Force of Will, Time Walk, Ancestral Recall, and Tinker. Green does not have that much in terms of utter brokenness.  Cards like Survival of the Fittest, Eternal Witness, Tarmogoyf, and Sylvan Library are extremely strong green cards, but they are ultimately "fair" in that they don't do anything that warps the fundamentals of the game like Tinker.
While green does have a lot of mana-ramping tools, green gives surprisingly little to the mana-ramp strategy in terms of creatures at the 6+ mana range, as creatures like Grave Titan beat the options available for green at the same cost. What green does bring is really strong in creatures such as Woodfall Primus and Terastodon.
Much like red, even though there is a surprisingly high amount of card advantage there is unfortunately not much in the way of pure card draw, which is important when a green deck needs to dig for an answer.  While land search can help green decks to smooth draws, when a topdecked bolt could end the game green decks have a hard time getting the crucial card draw. This can be seen through Harmonize, a timeshifted version of Concentrate, a card that is frequently unused in cubes because of the better options in blue. However, green doesn't have the myriad of draw options that blue has, so green is much happier to pay 4 mana at sorcery speed to draw 3 cards.
Green's biggest weakness is in its inability to directly destroy creatures. All of the other colors such as red and black can easily destroy creatures and even blue can bounce them (or steal them, although that comes at a rather high mana cost); green does not have these options. While green does have some anti-flying cards, like Cloudthresher and Hurricane, something like a Grim Lavamancer or a Graveborn Muse that never enters combat can be troublesome for a green deck to handle.
Opportunities and Threats – Archetypes: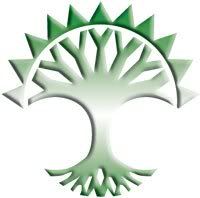 Selesnya (Green-White) – Aggressive and Midrange
As discussed in the white Cube SWOT article, Selesnya is good at both the aggro and midrange roles, so I will discuss green's contributions for both versions of Selesnya.
In Selesnya aggro decks, green provides redundancy for white's strong 1-mana and 2-mana creatures. Green's strongest role is in its extremely powerful 3-mana creatures, such as Great Sable Stag and Ohran Viper, to end the game quickly, covering a minor weakness in white's weak creature base at the 3 mana slot.  Green's disruptive cards like Plow Under and Acidic Slime can also provide curve-ending powerful tools for disrupting an opponent and its "pump" spells like Vines of Vastwood can act as reach elements to end the game quickly.
In Selesnya midrange decks, due to the fact that many of the spells are at the 3-6 mana range green's excellent creatures that reside there are extremely useful. Creatures like Deranged Hermit and Genesis can act as strong mechanisms for gaining card advantage or win the game by grinding out massive amounts of card advantage through a path that is cleared by white's mass removal. Green's mana acceleration, while useful in Selesnya aggro decks, is even better in Selesnya midrange because it can help the deck to accelerate into larger threats and to help the deck recover from mass land removal spells.
Green embodies the improvement that is inherent in the Simic guild, improving on nature as green's powerful midrange creatures are supported extremely well in Simic cube decks. Green's already difficult-to-answer creatures like Troll Ascetic, Kodama of the North Tree, and Great Sable Stag are provided extra protection in blue's countermagic and blue can cheaply bounce troublesome permanents to the opponent's hand, providing a path for creatures to take over the game.
Green's mana acceleration is extremely important for Simic decks since it can help blue decks to circumvent the early parts of the game and to help the deck  into more expensive creature-removal tools such as Control Magic. As the game progresses, green's land-searching tools help to remove lands from the deck, improving the quality of the draws provided by blue cards.
Finally, green deals with a critical weakness in blue: its inability to directly remove artifacts and enchantments from the battlefield. Naturalize effects which are strapped onto creatures like Indrik Stomphowler are excellent in Simic decks because the deck can stall the game so that the card advantage gained by those creatures can shine.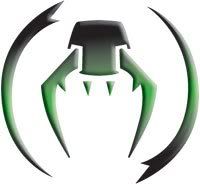 Golgari (Green-Black) – Midrange
Golgari midrange decks, nicknamed "The Rock" for the infamous midrange deck of yore, are replicated well in cube by burying the opponent in large creatures and an incremental card advantage.
Green's Naturalize effects are powerful in Golgari midrange since black is unable to destroy artifacts and enchantments on their own.  Much like in Simic, the best of these types of cards for the Golgari deck are the ones that are strapped onto creatures not only because the long game state that Golgari seeks to achieve is strengthened by the card advantage, but Golgari can also reanimate them easily.
Green provides powerful reanimation enabling cards that make black's reanimation even stronger, as cards like Life from the Loam, Survival of the Fittest, and Fauna Shaman can put large creatures in the graveyard quickly to be reanimated at a later time. Cards like Ob Nixilis, the Fallen and Rampaging Baloths are even better in Golgari decks since they interact so well with green's mana acceleration and are especially powerful as reanimation targets in Golgari reanimator decks, since the landfall triggers provide for incremental gains during the course of the game.
Golgari aggro is another option for the archetype, as green's powerful aggressive creatures can supplement black's powerful ones to swarm the opponent quickly. A card like Putrid Leech, while excellent in Golgari midrange, is even better in Golgari aggro, since the deck cares little for the life loss as the opponent should be dead long before the life loss is relevant.
Gruul (Green-Red) – Aggressive
As mentioned in the Cube SWOT for red, Gruul aggro decks are very powerful because of the redundancy of the colors:  both have extremely powerful aggressive tools and they overlap very well. However, pound-for-pound, green's efficient creatures outmuscle red's and are thus an important component of successful Gruul decks, as creatures like Albino Troll and Garruk's Companion provide unparalleled amounts of power for a cheap mana cost in the deck.
Whereas more expensive artifact and enchantment removal cards are better in midrange green decks like Simic and Golgari, Gruul decks are happier with the cheaper options provided by cards like Nantuko Vigilante, since it gives the deck an answer to cards like Moat or Mimic Vat while attacking cheaply.
An important thing to note is that both colors lack direct card advantage. While cards like Staggershock and Garruk Wildspeaker can serve as excellent sources of card advantage, Gruul decks should be sure to have direct card advantage tools such as Sylvan Library at their disposal to enable the deck to topdeck important burn to win the game.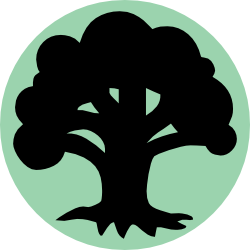 Monogreen decks tend to play similarly to the Stompy decks of old, winning through a large creature swarm and using Giant Growth effects to act as pseudo-removal effects against blockers. Equipment is extremely useful in these decks, particularly the Mirrodin "Sword of" cycles, as a card like Sword of Fire and Ice can provide for large amounts of direct card advantage that is hard for green to come by.  As is frequently mentioned in these SWOT articles, colorless sources of damage like Cursed Scroll and Molten-Tail Masticore (as well as the original Masticore due to its ability to quickly destroy creature hordes) are useful to serve as reach and to provide the critical last points of damage to win the game.
Analysis:
Some cube designers make the mistake in thinking that green can only support midrange decks and it is important to note that green supports aggressive decks extremely well through its cheap and efficient aggressive creatures. Two of the green archetypes can attest to that as its powerful creatures provide upgrades and redundancies to green-based aggressive strategies.
Green has an extremely high amount of 4-mana creatures and it may be tempting to include all of them due to their use in midrange decks, but it is important to curtail this amount by realizing that aggressive green decks do not require many 4-mana creatures in their decks.  It is important to use these creatures to support midrange archetypes as green supports midrange strategies well through its 2 midrange archetypes, but it is important to not go overboard in including too many midrange-based green cards.
Some say that it's not easy being green in cube, but it is if you appropriately support its strengths!
Thanks for reading!
@UsmanTheRad on Twitter.
idratherbecubing.wordpress.com - my cube blog with my various cube lists.
The Third Power – a cube podcast that Anthony Avitollo and I co-host.